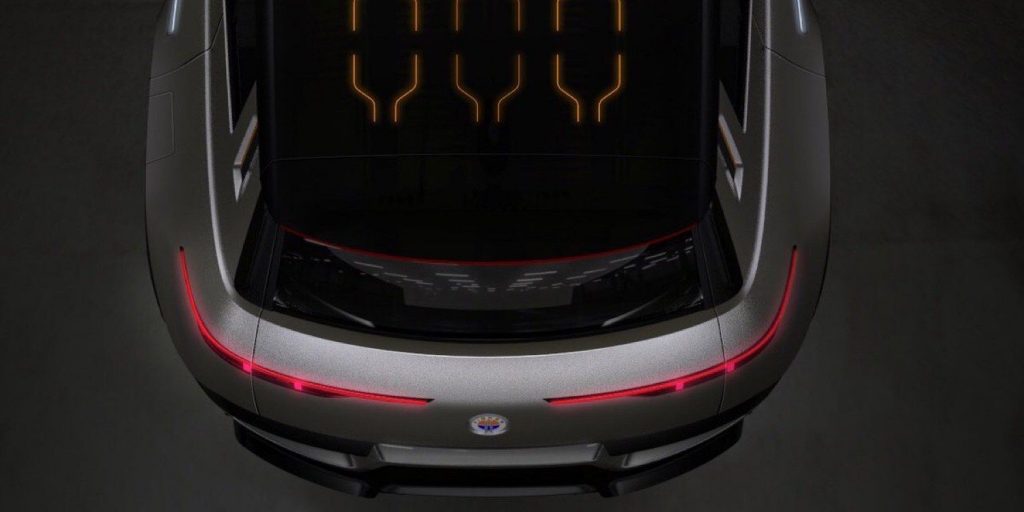 Fisker doesn't plan on fully revealing a "drivable prototype" of its electric SUV until this December, but company chairman and CEO Henrik Fisker has been releasing a number of teaser images of the EV on Twitter in recent days.
Fisker announced the electric SUV in March. It's expected to offer 300 miles of range and cost less than $40,000, but the startup doesn't intend to release the vehicle until the second half of 2021 — and even that timeline seems extremely optimistic.
Whenever it does arrive, the SUV is expected to come in four-wheel drive with two electric motors — one in the front, one in the rear. Fisker's initial announcement also claimed a +80 kWh lithium-ion battery would allow for a range of around 300 miles.
Nevertheless, Henrik Fisker has posted a number of teaser images on his personal Twitter account during the past week, far ahead of the expected late-2019 reveal of the prototype.
The most recent teaser image shows part of a solar roof, as Fisker says the new SUV will have a full-length solar roof.
Henrik Fisker also claims the all-electric SUV will be "the world's most sustainable vehicle," with recycled materials, though it's not clear to what extent such materials will be involved.
Days earlier, Fisker showed an image of the car's roofline and flush door handles, while also showing off a D-pillar signal.
Back in May, another Fisker tweet said the SUV would have "a new radical feature" to be revealed by the end of the year.