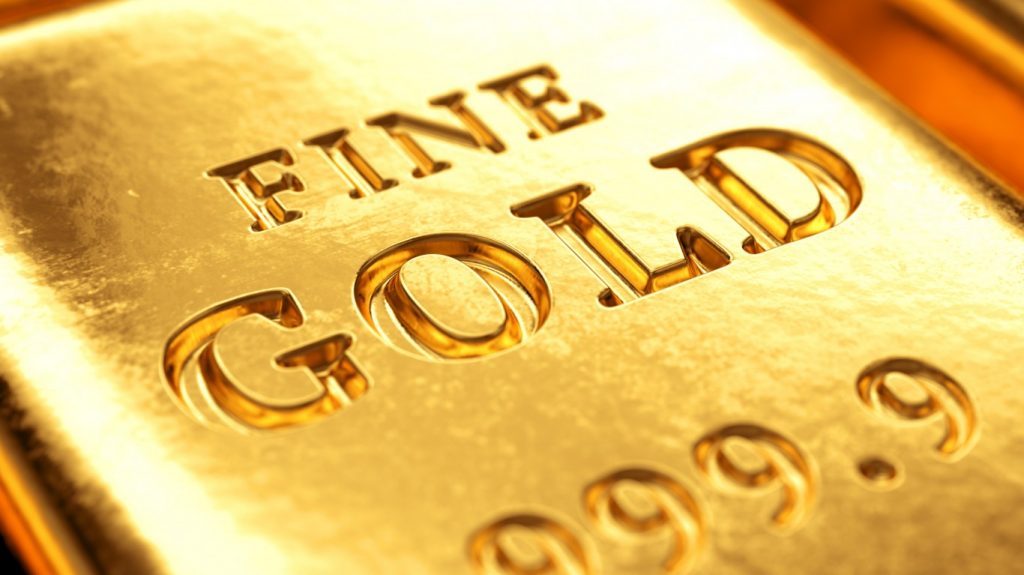 Gold bugs love global uncertainty. After all, gold has been history's go-to ultimate safe haven asset. So what if you can barely afford much of it, or if you can't eat it or drink it? If tariffs and an ongoing trade war with China were not enough, now gold bugs get to cheer in silence at a 5% tariff implemented on goods coming from Mexico as an economic tool to fight illegal immigration.
On last look, gold was trading up almost $7 per ounce at $1,297.75 or so. If gold can get back above $1,300, this would mark the third try to beat that benchmark since the end of March. Gold has seen a blow-off high of almost $1,350 so far in 2019, followed by a series of lower highs: just over $1,320 in March, $1,310 in April and $1,300 earlier in May.
Silver was lagging with just a one-cent gain to $14.47.
24/7 Wall St. has tracked the moves in many of the key exchange-traded funds tracking gold and other precious metals. The moves are mixed, after looking closer beyond gold. Some data comes from the ETFdb.com site and some directly from the underlying ETF managers' sites.
SPDR Gold Shares (NYSEARCA: GLD) was last seen up 0.7% at $122.52, in a 52-week range of $111.06 to $127.21. The ETFdb shows it with $30.5 billion in assets under management and a 0.4% expense ratio. This is the king of metals ETFs.
VanEck Vectors Gold Miners ETF (NYSEARCA: GDX) traded up 2.8% at $21.36, in a 52-week range of $17.28 to $23.70. This is the king of gold-mining ETFs, with $8.9 billion in assets, and it has 46 holdings, according to its site. It also has a 0.52% expense ratio.
There is also the VanEck Vectors Junior Gold Miners ETF (NYSEARCA: GDXJ), which was up 2.2% at $29.15 Friday morning and has a 52-week range of $25.91 to $35.04. The VanEck website says it had $3.7 billion in assets and 71 holdings.
The iShares Silver Trust (NYSEARCA: SLV) was trading flat at $13.60 on Friday, living up to silver's nickname of the "devil's metal." The fund has about $4.5 billion in assets and a 0.50% expense ratio, and its 52-week trading range is $13.11 to $16.28.
There is also a basket of precious metals ETF via the Aberdeen Standard Physical Precious Metals Basket Shares ETF (NYSEARCA: GLTR), which was last seen up 0.2% at $62.82. This fund has a 0.60% expense ratio and $351 million in assets under management. Its 52-week range is $56.32 to $67.07.
Platinum has a mind of its own these days, and as it largely has been replaced by other metals in industry, outside of jewelry. The Aberdeen Standard Physical Platinum Shares ETF (NYSEARCA: PPLT) traded down 0.3% at $74.99, and the Sprott Physical Platinum and Palladium Trust (NYSEARCA: SPPP) was down 0.34% at $10.33. There is also the Aberdeen Standard Physical Palladium Shares ETF (NYSEARCA: PALL), which is often considered to be the "platinum alternative ETF" to some traders. It was trading down 1% at $127.73.