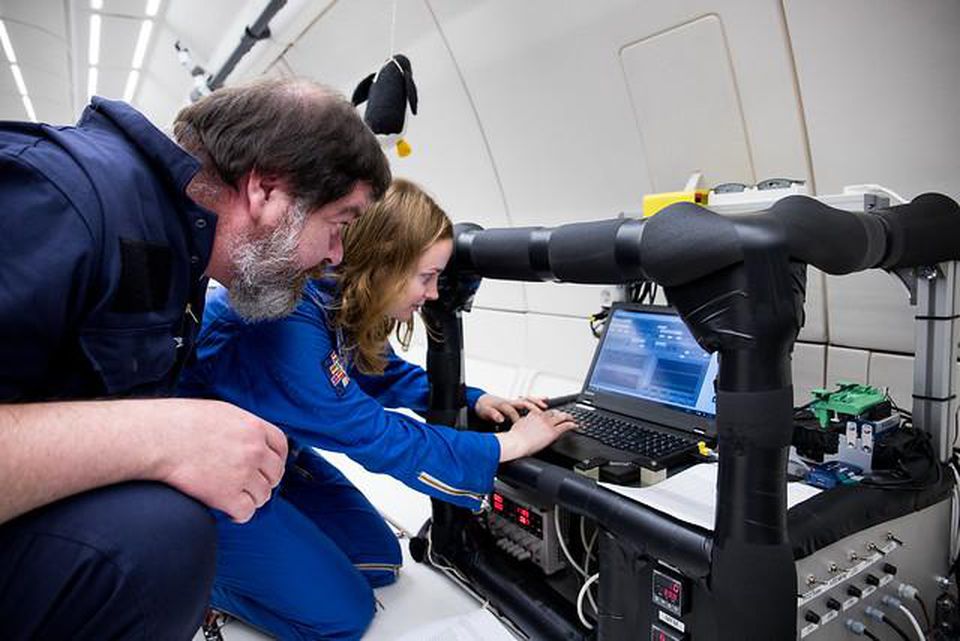 Back in 2013, the EU decided to invest €1 billion in the Graphene Flagship project to reap the benefits of the leverage of this new wonder material, as well as to activate researching communities in the academia and business to reach the goal.
At the beginning of May, the project administration announced a call out for new industrial partners to bring specific industrial and technology transfer competencies or capabilities that complement the present consortium in the next core project.
On May 23, a new announcement shed light on experiments in a zero-gravity environment, which could have a huge impact on space exploration. Τhe experiments were carried out in zero-gravity parabolic flights environment, where thermal management graphene devices for space applications are tested.
Thermal management is essential for satellites and other equipment to perform correctly in space. The difference in temperature between two sides of a satellite—for instance, the sides facing towards and away from the sun—can vary by over 200 degrees Celsius (392 degrees Fahrenheit). Removing unwanted heat and avoiding equipment failure requires the use of a loop heat pipe to dissipate excess heat.
Loop heat pipes cool electronic devices and instruments by using the heat they generate to evaporate a fluid inside a wick. The wick is traditionally made of porous metal. In the case of this experiment, the wick will be coated in graphene to improve the heat transfer between the electronic units and the fluid.
The experiment started as a collaboration project between Graphene Flagship partners the Université Libre de Bruxelles, the University of Cambridge, the National Research Council of Italy (CNR) and industrial partner, Leonardo.
"This new parabolic flight experiment is a further step to test graphene in space," explained Carlo Iorio, a senior researcher at Université Libre de Bruxelles and coordinator of the zero-gravity experiments. "In June, the Graphene Flagship will test graphene in a sounding rocket campaign, which will be held in Kiruna in the North of Sweden."
The rocket campaign will provide researchers with six minutes of microgravity. During this time, they will test fundamental aspects of graphene solutions, the same used to prepare the thermal management devices, essential tools for the future of space exploitation.
If analysts' predictions turn out to be correct, the global graphene market is expected to reach $1.5 billion by 2025, from $97 million in 2017, growing at around 40% each year.