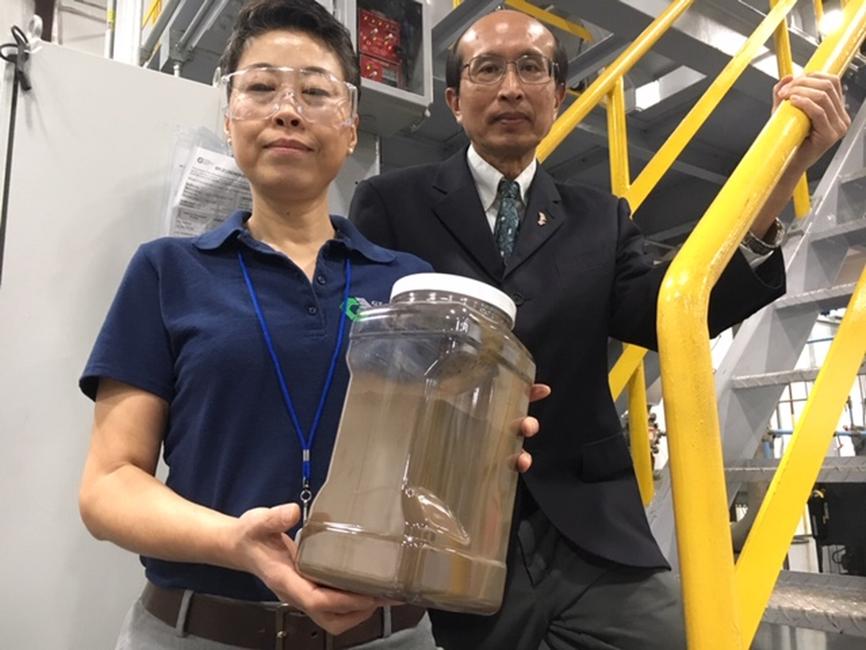 After more than a decade of work, leaders of Global Graphene Group say the company is poised to take the next steps.
Dubbed "G3" or "G-cubed," the Dayton manufacturer says it is in talks with a "major Ohio automaker" as well as a European luxury automaker about supplying its graphene material for electric vehicle batteries.Graphene will help electric vehicle and smartphone batteries last longer and charge faster while dissipating heat safely and completely, G3's leaders claim.
G3 founder Bor Jang and his newly assembled executive team also say JobsOhio is well aware of the company's potential, and G3 is in touch with the Dayton Development Coalition about a possible expansion, should a ramp-up of graphene production become necessary.And while the privately held company is still pursuing the support of investors, Jang believes G3 could be four years away from an initial public stock offering, probably on the Nasdaq stock exchange.
"We have the technology, we have the IP (intellectual property) and we have the market," Jang said in an recent interview.
Jang's new executive team includes John Davis, who is G3's chief operating officer, and Stuart Blair, its director of finance. Davis joined the company three months ago and Blair about six weeks ago.
Adam Quirk, the new vice president of business development, joined the firm just last month.
While the U.S. has been slow to embrace electric vehicles, China and the European Union have not. All the new execs say they have done their due diligence and believe G3's future is bright.
"With the intellectual property, the traction already in commercial applications, the development that has gone on, you will see G3 be a main player in the graphene age," Quirk said.
In fact, Davis believes G3 can one day attain $600 million in annual revenue. Today, revenue is under $100 million.
Others are starting to recognize the potential. Last November, R&D Magazine presented G3 with the R&D 100 Award.
"We are ready to go to the next level," Jang said. "We are looking at the possibility of offering an IPO (initial public offering) on Nasdaq in four years or so. That is our current plan. We need this highly talented executive team to take us from pre-manufacturing to manufacturing."
"Every month, we've been building on the core of the team," Davis said.
G3 is essentially a holding company for five constituent companies, businesses aimed at a different aspect of its overall mission. There are six manufacturing facilities — one in Dayton across three buildings, three in Taiwan and one in China.
Agreements with prospective customers that need electric batteries are being finalized, G3 principals say.
"We have large automotive companies from Europe and the U.S.," Davis said. "We are right now in the middle of working with them and developing products."
He won't name the companies with which G3 is dealing, but he said: "They're household names. One of them has large manufacturing facilities in the state of Ohio. And the other is a very large luxury automobile company in Europe."
When contracts are nailed down, Jang says production capacity will have to be ramped up in Dayton for battery anode materials for electric vehicles. The company has about 45 full-time employees today.
An IPO is years away, so the company is still pursuing private "series B" financing.
"We're looking for both international and local community investment," Davis said.
At this point, it's a matter of finding a way to make graphene so that it can be commercialized, having manufacturing catch up to the idea itself.
"The inflection point is coming," Quirk said.