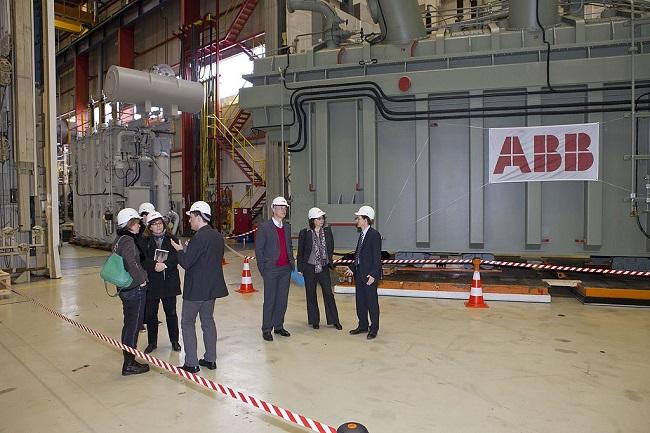 Inverter manufacturer ABB has rolled out a blockchain pilot to determine how technology can enhance the role of solar energy in peer-to-peer (P2P) energy trading.
The leading technology leader has teamed up with pioneering Italian utility Evolvere to use blockchain technology previously developed with their partner Prosume. The project aims to deliver transparent and secure P2P energy transactions and explore new and transformative models of smart grid environments.
The digital solutions will be realized through ABB Ability and ABB's leading inverter portfolio, which includes the UNO-DM-PLUS solar inverters and REACT 2 inverters with storage.
"As a pioneering technology leader, with a range of digitally enabled sun-to-socket solutions, we are keen to work with like-minded organizations, such as Evolvere to test the potential of blockchain technology in solar systems, which will give us a powerful platform for future energy sharing solutions," Giampiero Frisio, Head of ABB's Smart Power Business line, said.
The latest collaboration between ABB and Evolvere wants to show how blockchain technology can be used to decentralize the way transactions are processed. Blockchain could help facilitate faster transactions and automatic payments for different services.
ABB and Evolvere aim to make blockchain-ready inverters with built-in digital capabilities so energy market participants can cut capital and operational expenditure costs. After the pilot project, ABB will conduct further research to explore how it can ensure that all of its inverters in the same class are compatible with blockchain technology.
"The Evolvere project has allowed us to develop viable and proven solutions for the market in anticipation of new dynamics and regulatory frameworks coming in to place for blockchain technology," the press release stated. "We are excited to be on this journey as we write the future of energy."
Meanwhile, ABB has also uncovered its first CO2-neutral and energy self-sufficient factory in the world. The facility will run on a solar photovoltaic system backed by a battery storage system. The Luedenscheid, Germany-based factory is run by Busch-Jaeger, an ABB subsidiary.