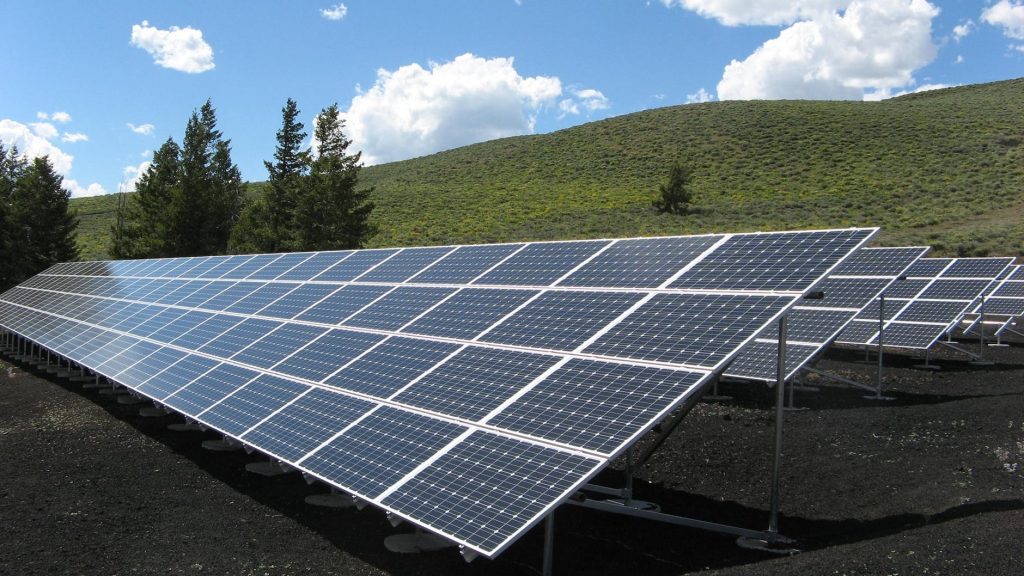 Government-owned companies in India are steaming ahead with large-scale solar and wind energy tenders in order to help meet the now-ambitious looking installation targets of 175 gigawatts by March 2022.
The latest public sector company to launch a large solar power tender is Singareni Collieries Company Limited (SCCL). The company is jointly owned by the government of India and the state government of Telangana. The tender has been issued by the Solar Energy Corporation of India (SECI) on behalf of SCCL.
As per the tender specifications, prospective bidders shall be responsible for engineering, procurement, and commission of the 100-megawatt power plant. Additionally, the successful bidder shall also be responsible for maintenance of the power plant for a period of 10 years.
We have covered extensively the announcements by several public sector companies in India planning to set up large-scale solar and wind energy power plants. SCCL itself announced plans to set up 550-megawatt solar power capacity in the state of Telangana. SCCL estimated that this plan would cost around Rs 25 billion (US$380 million) and would bring in annual savings of around Rs 24 crore (US$3.7 million). The company had expressed its desire to power its operations from electricity generated through solar power projects compared coal-based power plants.
SCCL had first announced plans for auctions for 150-megawatt solar power capacity in August 2018. The delay in issuance of the actual tender remain unknown.
Other government-owned companies and bodies like NTPC, Indian Railways, the armed forces, NLC, and several others have also announced plans to set up similar projects across the country. This push by the government would satisfy two objectives. One, these projects will act as much-needed contributions towards the 2022 target, and two, these projects would create demand for Indian-made solar power cells and modules.
Being executed by government-owned companies, project developers may be mandated to procure only Indian solar cells and modules to set up these projects, thus helping the Indian manufacturers.