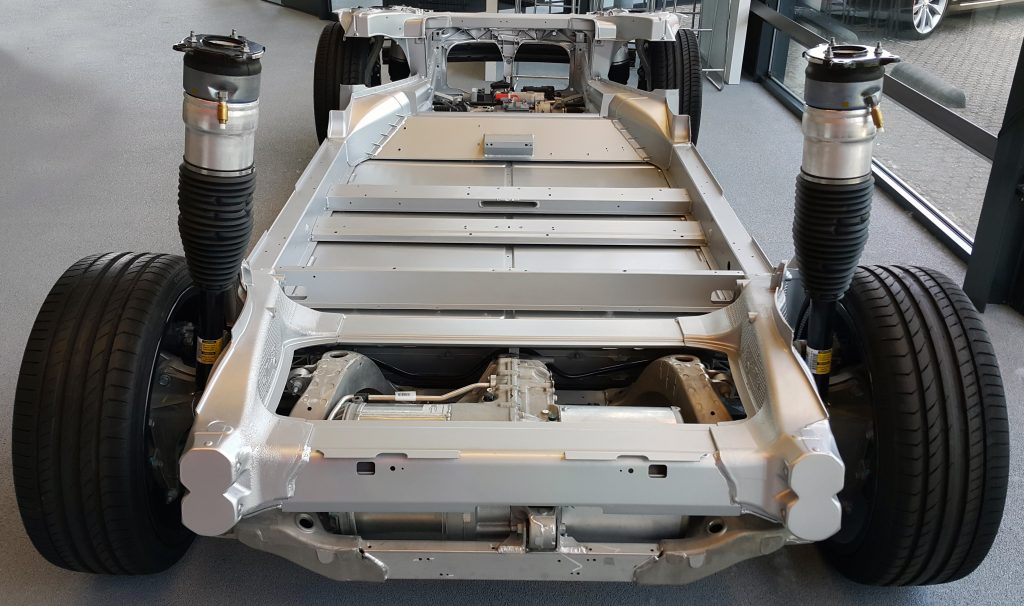 As has been mentioned in previous articles, it has been rumored Tesla is about to refresh the Model S & X. While at this point we don't know exactly what this refresh will include, we did just find out one very specific detail. Tesla has just shipped hundreds of new drive units from Gigafactory 1 as part of "Project Raven," a source close to the project just informed CleanTechnica.
Does this mean that the Model S and X are about to get 2170 battery cells? Not at all, since that too would have to come from the Gigafactory and there is no evidence to suggest that. (In fact, word is: these batteries are a Model 3 bottleneck.) The new drive units are similar to those used in the Model 3 since they utilize permanent magnets. This translates into a gain in efficiency which will increase the range of the Model S and X. In addition to that, the new drivetrain is likely to be rated for a million miles just as the one for the Model 3 is, since this is an important goal for Tesla.
Many questions remain, like whether these new drive units will allow the new versions of the Model S/X to accelerate faster than the previous ones or whether Tesla will start giving people the option to choose between more range and higher acceleration. The Model S and X lines are highly manual compared to the Model 3 General Assembly 3 line. This could potentially mean offering more options, even if that goes contrary to Tesla's long-standing effort to simplify production. Some might wonder whether reducing Model S and X options could have been a stepping stone to make the Model S and X refresh easier.
What else will this refresh potentially include? The refresh is likely to allow for higher Supercharger speeds that were recently made available via an update for the Model 3.
It is rumored that the Model S and X will get an interior very similar to the Model 3 and Y which would be a very logical step to help Tesla meet its autonomy goals for the "Tesla Autonomous Network." A horizontal screen will help if people want to watch movies while the car drives people to where they need to get or even before full autonomy during Supercharger recharges. Who knows when exactly you will be able to browse the Netflix Supercharger subcategory of series with episodes around 20 minutes — but the sooner, the better! Unfortunately, there's no way for us to know at this point whether the drivetrain refresh will also include the new interior or whether that refresh will happen at a later date (presuming it happens at all).
Is Tesla going to introduce an exterior refresh? Personally, I don't think so since the current design is just absolutely amazing and it would require massive changes within the Fremont factory body and paint shop with little clear benefit.
For now, all we know is that the first few hundred drive units have been shipped from the Gigafactory, and our source indicated the S/X refresh was "imminent." Because it's a few hundred and not a few thousand units, though, it's possible that this is just a test run and that it might still be months until Tesla announces the refresh. It's hard to know how long any testing processes might take. In the meantime, we will keep our eyes peeled for any further updates or leaks.