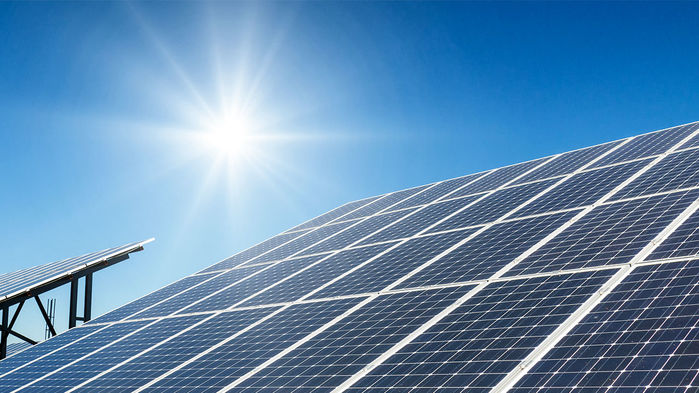 Silicon dominates the world of solar power. Even the newest solar cell designs, tandem devices that have a silicon solar cell below a cell made of a crystalline material called a perovskite, rely on the material. Now, researchers are doing away with silicon altogether, creating tandems from two of the best yet perovskites, each tailored to absorb a different part of the solar spectrum. Because perovskites are easier to manufacture than silicon cells, the advance could lead to less costly solar power.
"The high efficiency [of] these all-perovskite tandem solar cells is an important advance in photovoltaics and [is] likely to lead to further innovations," Prashant Kamat, a chemist at the University of Notre Dame in South Bend, Indiana, who was not involved in the new research, wrote in an email to Science.
Silicon solar cells have already made a considerable impact on energy markets. Improvements in technology and manufacturing have dropped the price of these cells some 88% in the past decade, according to a recent analysis by Lazard, a global financial analysis firm. That has prompted, over the same period, a more than 30-fold increase in solar energy deployment around the world to more than 30 billion watts, or 30 gigawatts, of installed capacity, enough to power at least 3.7 million homes.