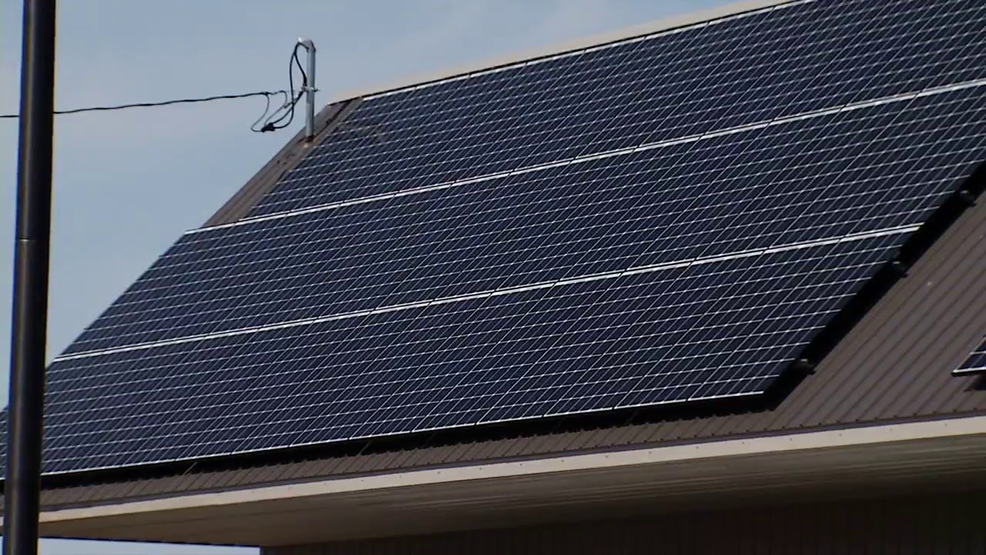 Governor Janet Mills has signed into law a bill that ensures consumers who produce electricity from solar panels are fairly compensated for supplying excess energy back into the electric grid.
The process is called "net metering."
The legislation was signed Tuesday at a ceremony at Rocky's Stove Shop in Augusta, the first stove shop in Maine to convert to solar energy.
The governor says Maine has more work to do when it comes to solar energy.
"Despite bipartisan support across the state for solar power, Maine has lagged behind other states in terms of embracing policies that advance the future of solar power," Mills said. "We know this is the wave of the future, not just in terms of clean energy but providing clean energy jobs across the state of Maine."
About 635 Mainers currently work in solar energy.
According to the Solar Energy Industries Association, Maine ranked 40th nationwide for solar installation in 2018, generating enough electricity to power 10,000 homes.