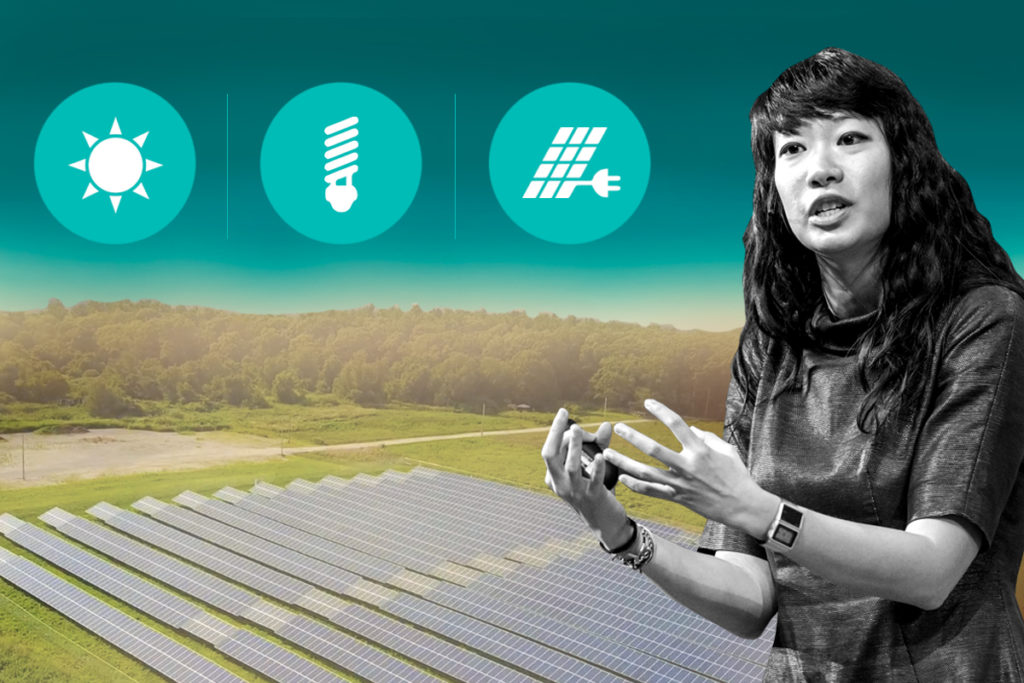 FOR ONE STARTUP, HARNESSING SOLAR POWER ISN'T JUST A MATTER OF TECHNOLOGY — IT'S ALSO A MATTER OF ACCESS.

Five years ago, Steph Speirs was working to bring solar power to a rural Indian village when she realized that she was installing a technology that most people in the U.S. could only dream of.
"We went to the middle of nowhere," she said, "and realized that back home in America there are so many people who were locked out of accessing solar power."
If a village in India could do it, why couldn't more American homes make use of solar energy? The answer turned out to be complex: The majority of Americans are renters or condo owners who don't have the right to install solar panels on a shared roof space. Some own their homes, but their roofs aren't well-suited for solar exposure. And others just don't have the startup funds.
"You have to be a unicorn to get solar in this country," Speirs said.
One solution is the community solar farm: a solar energy plant that individuals can subscribe to cooperatively, like a farm share. That's the solution Speirs and her co-founders Sandhya Murali and Steve Moilanen are working to promote with their startup, Solstice.
"We didn't invent community solar — it was an idea that's been taking hold across the country," Speirs said. "But we were one of the first companies to work on it, and specifically the first to use software innovation and financial innovation to allow everyone to access it, including low-income Americans."