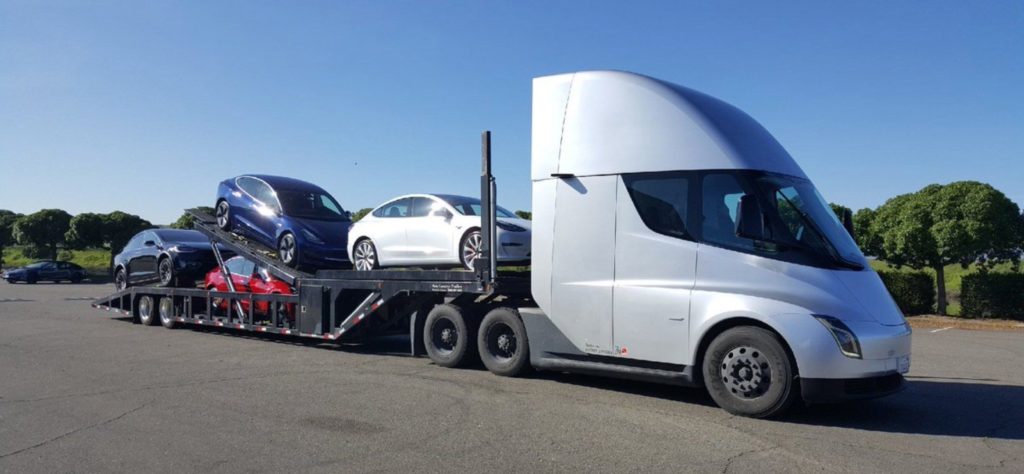 Tesla is in the middle of its end-the-quarter push to deliver as many vehicles as possible and it's even using its own electric semi truck prototypes to deliver vehicles.
CEO Elon Musk shared a picture of the Tesla Semi truck carrying the vehicle – showing a glimpse at a sustainable future in one picture.
Over the last few quarters since Model 3 production has been somewhat sustainable at high volume, Tesla has had issues delivering the high numbers of vehicles.
At one point, it even started building its own car carriers and more recently, the company bought car-hauling trucks and trailers with $13 million in equity.
Now it is killing two birds with one stone by using its Tesla Semi prototype, which is currently in the test and development phase, to carry Tesla vehicles to their destinations.
Tesla was originally supposed to bring the electric semi truck to market by the end of the year, but the company hasn't updated its production timeline in a long time.
The automaker is also expected to release its delivery numbers for the first quarter next week after its end-of-the-quarter delivery push.