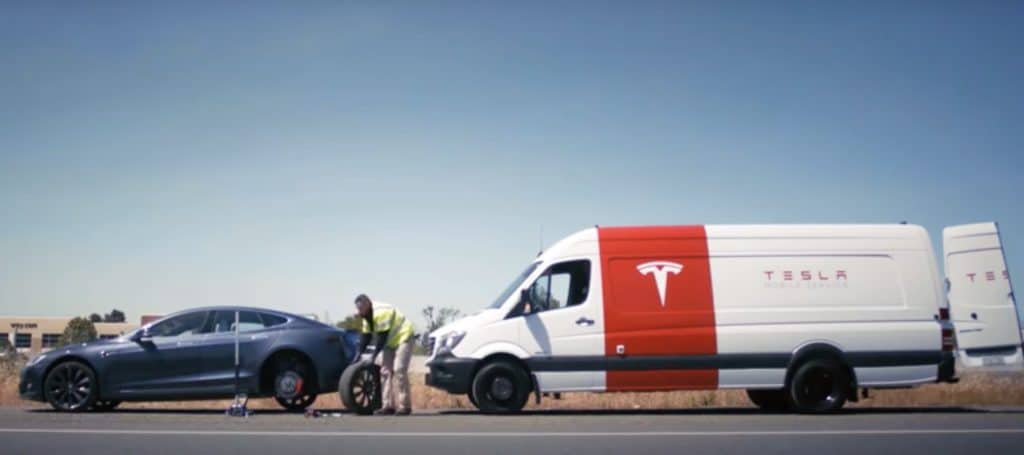 Tesla is moving away from its yearly service program as it focuses on an as-needed approach based on the fact that electric vehicles require less maintenance.
Like most automakers, especially premium automakers, Tesla has been offering extended service plans with yearly service inspections for its vehicles.
The offering was partially contradictory to the claim that electric vehicles require less maintenance.
But now that its reliability has improved, Tesla feels confident that they can move to an as-needed model instead of offering yearly service inspections.
With internal combustion engine vehicles, some of the most commons maintenance items are oil changes and brakes, but EVs don't use the former and they use the latter a lot less than ICE cars thanks to regenerative braking.
Despite the move, Tesla still recommends some maintenance services:
Cabin Air Filter Your Tesla is equipped with an air filter that prevents pollen, industrial fallout, road dust and other particles from entering through the vents. Tesla recommends replacing your cabin air filter every 2 years.
High Efficiency Particulate Air (HEPA) Filter If your Tesla is equipped with a HEPA filter, Tesla recommends replacing it every 3 years.
Tire Rotation, Balance and Wheel Alignment Tesla recommends checking your tires every 10,000-12,000 miles for rotating, balancing and aligning needs. Aggressive driving can lead to premature tire wear and may require more frequent tire service. Unbalanced and misaligned wheels affect handling, tire life and steering components. Refer to tire manufacturer's owner manuals and warranty documentation for additional details.
Brake Fluid Test Tesla recommends testing brake fluid for contamination every 2 years and replacing as needed.
Air Conditioning Service An air conditioning service replaces the desiccant to help the longevity and efficiency of the air conditioning system. Tesla recommends an air conditioning service every 2 years for Model S, every 4 years for Model X and every 6 years for Model 3.
Winter Care Tesla recommends cleaning and lubricating all brake calipers every 12 months or 12,500 mi for cars in cold weather regions.