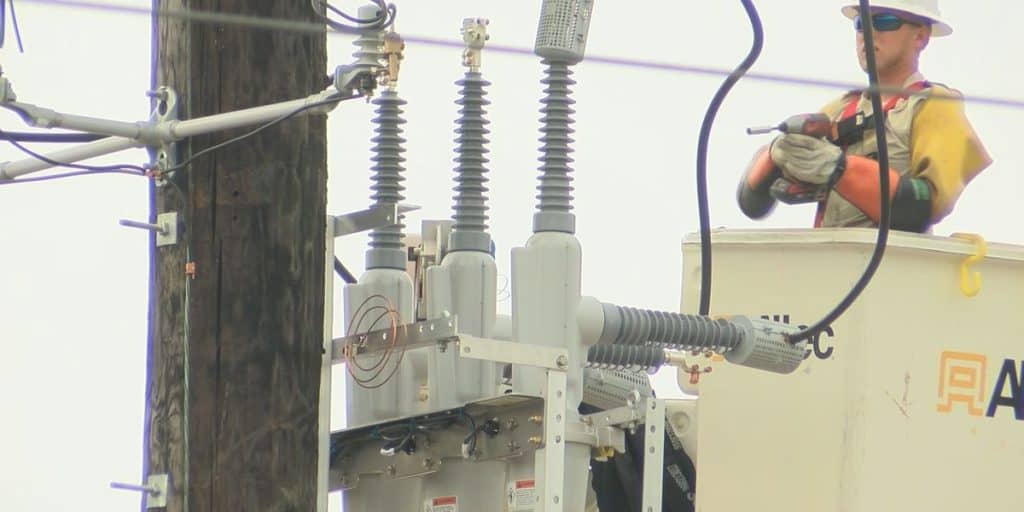 Entergy Louisiana is installing 50 new devices statewide called "reclosers."
The device acts as a circuit breaker that temporarily opens a line when there is a minor disruption to power. For example, if a squirrel or tree limb hits the power line, the recloser will reroute energy through another line to the affected areas. Entergy says the reclosers cannot fix major issues though.
"If a car hits a pole, that's permanent, right? That could be a permanent problem, or if a tree falls over into the system, it doesn't clear itself," said Greg Guilbeau, senior manager of customer service for Entergy.
That could also include severe weather, such as hurricanes, according to Guilbeau. He says each device costs $50,000 to install, which will give them a total bill of $2.5 million when the project is complete. Guilbeau says the effects outweigh the cost.
"It can eliminate an outage, it can shorten the duration of an outage, or it can rearrange our power so that it minimizes the number of customers affected. It's very good that we are spreading this technology throughout our system and we have very strategically placed these devices," said Guilbeau.
Guilbeau says they will install 21 devices around the Baton Rouge area. They hope to be finished by the end of the week.