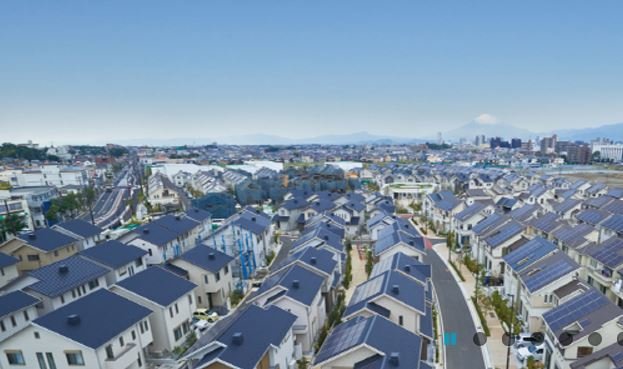 Urban buildings offer lots of opportunities for mounting photovoltaic panels, but which ones have the highest cost/benefit ratio? One of the factors that strongly affects the efficiency of solar power generation in cities is shading from other buildings and trees. How much shading occurs depends on the angle of the sun at various times during the year. Calculating all the variables can be a complex and costly process.
Researchers at the Delft University of Technology in the Netherlands say they have developed new methods that permit fast and accurate calculations of the energy potential of building surfaces in an urban environment — information that can be vitally important to architects and urban planners.
According to Science Daily, in a research paper published recently in the journal Nature Energy, the university's Photovoltaic Materials and Devices group says it has created a software toolbox that can accurately calculate the energy yield of PV systems at any location.
Olindo Isabella, head of the PVMD group, says, "Our fast approach integrated in software tools for calculating the solar energy potential can significantly facilitate design and distribution of buildings with integrated PV systems in urban planning frameworks. It will also help investors to take decisions on integrating PV systems in buildings and other urban locations."
The toolbox determines the amount of irradiation received annually by a particular spot in any urban landscape. The annual irradiation is a composite of the sky view factor and the sun coverage factor, both of which can be readily determined from a skyline profile of any particular city. The study shows the use of these two parameters significantly reduces the computational complexity of the problem while yielding accurate results more quickly than traditional computation tools are capable of doing.
Having access to reliable data that accounts for dynamic shading from trees, buildings and other structures will assist all interested parties to determine where solar panels can be placed within an urban environment to so they produce the maximum amount of electricity possible at any given location. It can also eliminate installations that may appear to be in good locations but are less efficient over the course of a year than desired, saving money and effort that can best be devoted to maximizing solar energy generation throughout an entire city.