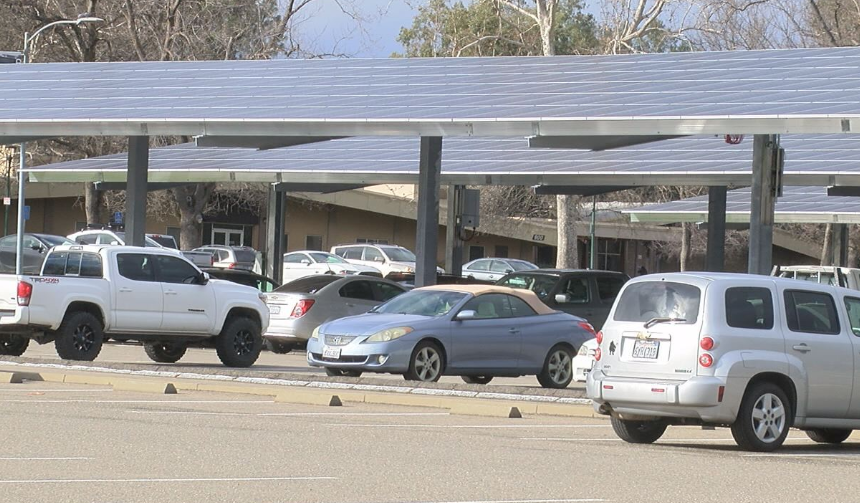 Shasta College will soon power up their new solar power carports. The community college is going solar by installing Sunpower solar carports in two of their parking lots.
The energy produced by the solar panels will power 80 percent of the main campus's electricity necessities and cut the costs a save $300,000 annually on campus. Shasta College President Joe Wyse said in addition, the carports will provide shaded parking for students during the hot temperatures in the summer.
"Being a large campus, we have somewhere around close to 450,000 square feet of building space so we do use quite a bit of electricity, especially in the summers. And, so in 2007-2008 we were discussing solar to help combat that cost and the rising energy cost and we did finance and put in a 1-megawatt field and we've had 10 years of good results with that, so we felt very comfortable bringing this project forward," Wyse said.
Wyse said the Measure H funding that was passed by voters in 2016 helped fund the project.
"This is a Measure H funded project. The voters passed Measure H for Shasta College in 2016 and then the projected savings are somewhere in the neighborhood of $300,000 a year in energy cost," Wyse said.