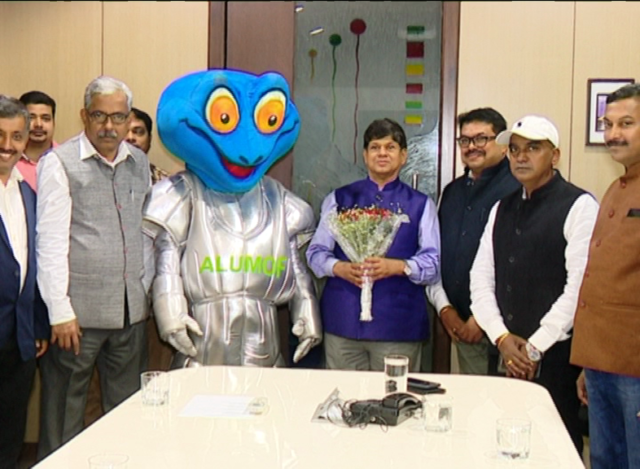 With Odisha accounting for 60 per cent of India's estimated bauxite reserves and strong presence of Nalco, Hindalco and Vedanta, the State is soon going to be the aluminium capital of India, a top official of Nalco said today.
The State is, for the first time, going to play host to the International Conference on Aluminium (INCAL) in January 2019. The conference, based on the theme "Driving Growth and Development", will be held from January 31 to February 3. Organised by the Aluminium Association of India (AAI), under the aegis of the Union mines ministry, the meet is aimed at bringing the international aluminium fraternity under one roof, he added.
"Over hundreds of delegates from more than 20 countries and all stakeholders associated with aluminium – government, semi-government, investors and technological collaborators will participate in the programme discuss and brainstorm over all possible ways to boost the aluminium industry. Over 150 technical papers will be presented in three days," said Nalco Director (HR) Basant Kumar Thakur, who called on Rajya Sabha MP Soumya Ranjan Patnaik at Sambad Bhawan here this afternoon.
"With Odisha being touted as the aluminium capital of India, the event will help in providing upstream and downstream fillip to the aluminium industry."
In his reaction, Patnaik welcomed the move and said "we all should be proud of the fact that Odisha is going to be the aluminium capital of India". "Everyone must come together and support such a programme on aluminium which is considered the future metal and posed to create massive employment opportunities for our youth," the MP added.
Besides, 'ALUMOF', the mascot of the International Conference and Exhibition on Aluminum (INCAL-2019) visited Sambad Bhawan and met Patnaik seeking blessings and support for the mega business event.
Among others, Lalatendu Das, Deputy General Manager (Corporate Communication & Public Relation) of Nalco, Ashutosh Rath, DGM (Corporate Communications), Nalco, Sambad CGM (News) Arabinda Das, Sambad Group COO Kamalakanta Mohapatra and Ranjit Guru, Editor of Sambad editorial were present at the occasion.
Over 700 delegates, including 300 overseas attendees, are expected to participate. The conference will be attended by top executives of global aluminium industries such as Alcan of Canada, Alcoa of the US, Chalieco & Chinalco of China, EMAL of Emirates, DUBAL of Dubai, Rio Tinto (London), Rusal of Russia, Norsk Hydro of Norway and equipment suppliers such as FL Smidth of Denmark, SMS of Germany, Danielle, Almex & Properzi of Italy and Carbon Savoie of France.
Earlier in the day, T K Chand, Chairman of National Aluminium Company (Nalco) and President of the Aluminum Association of India (AAI) met Governor Ganeshi Lal and said the main objective of this international conference is to promote aluminium as the metal of future to showcase Odisha as a destination of choice for investors in the aluminium industry.