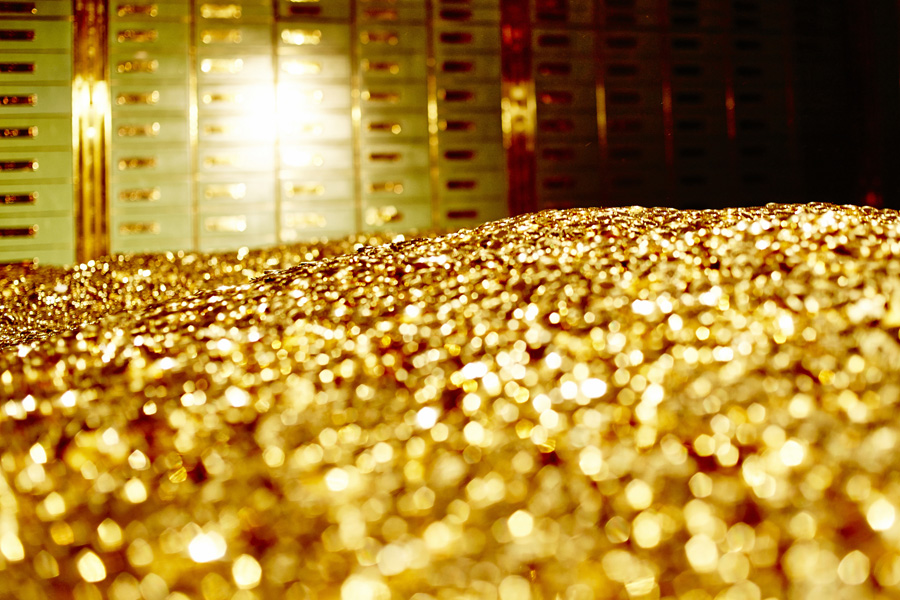 Gold prices gained momentum on Friday (January 25), as the US dollar ticked down on concerns surrounding global growth and political uncertainties, such as the US government shutdown.
Additionally, risks from an economic and political perspective will keep gold fairly supported going forward from this point.
"Gold seems to be finding a level and it is quite comfortable around it at the moment," said Capital Economics Analyst Ross Strachan, adding that economic conditions still provide an underlying strength for the metal to surpass US$1,300,00 per ounce.
The dollar index fell 0.2 percent, with the greenback facing a tough year as growth stateside and globally remains under pressure and as the Federal Reserve moves closer to pausing its rate-hike cycle.
On an intra-day basis, "gold is up due to a somewhat weaker dollar behind it," said Commerzbank Analyst Daniel Briesemann.
The yellow metal is also being supported by investors as their concerns surrounding the impact of the longest US government shutdown in history, now in its 34th day, continues to grow.
As of 9:22 a.m. EST, gold was trading at US$1,291.70 per ounce.
Meanwhile, silver was also up for the week, as it too was supported by a weaker US dollar.
As of 11:22 a.m. EST, silver was up 1.63 percent, sitting at US$15.55 per ounce.
As for the other precious metals, platinum was up 1.50 percent and as of 9:52 a.m. EST, the metal was trading at US$814.00 per ounce.
For its part, palladium is down after breaking through the US$1,400-per-ounce threshold in the previous week. The metal is down almost 4 percent and is headed for its first weekly loss in five.
As of 9:53 a.m. EST, palladium was trading at US$1,315.00 per ounce, still holding steady above gold.