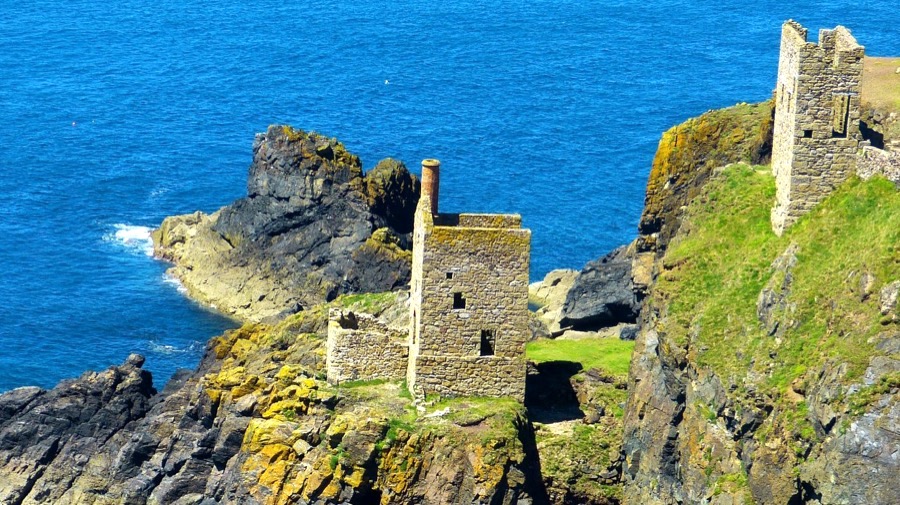 Cornish Lithium, a start-up hoping to lead the development of an industry for the battery metal in the UK, has secured a further £1 million (about $1.3 million) from its existing investors, which will allow the firm to expand its ongoing drilling work in the ancient mining region of Cornwall, in south-west England.
A year ago, the company said it needed about £5 million to develop its project, which aims at extracting lithium from hot water brines below the surface that have welled up in the county's historic tin and copper mines.
Cornish Lithium, which closed its latest funding round last month, has decided to also begin exploring for lithium in hard rock form for the first time, having discovered evidence that it was mined on the surface during World War II.
Over the past year, the company has expanded and consolidated the areas over which it has rights to explore for lithium and other minerals. The company says its team has assembled a vast amount of historical data and reconstructed this in 3D digital format, enabling a totally new understanding of the geological potential of Cornwall's mineral deposits.
Such knowledge includes delineating many of the various mineral ownership structures in Cornwall that have complicated exploration efforts in the past.
"We believe that Cornwall has significant potential as a 'lithium province' given the widespread presence of lithium-enriched granites," chief executive Jeremy Wrathall said in the statement. "It also offers great potential to source many of the metals required for batteries that are becoming crucial in modern technologies."
Wrathall believes identifying and mining deposits of such metals in Cornwall could become vital the UK economy. The lack of exploration in the area for over 30 years means, in his opinion, that one of the most highly mineralized areas in Europe remains effectively untouched by modern exploration techniques.
Most lithium is produced in South America, Australia and China, but the UK government has recently designated it as a metal of strategic importance to the country.