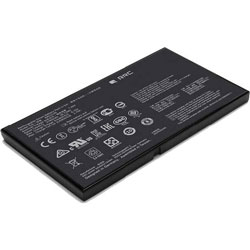 Sager Electronics now stocks RRC's FlatPAQ lithium-ion smart battery pack. This new RRC2130 battery providing just 8mm in thickness is extremely thin.
It is intended to fit into very slim devices, such as the back of a PC display or on a PC board, to enable developers to create a tablet-like design for medical or industrial applications.
The battery pack has an optimised capacity of 3880mAh at a nominal voltage of 7.6V.
The overall energy density is 29.5Wh for extended power and runtime.
The device complies with the SMBus communication standard version 1.1 as well as the JEITA standard, which uses optimised charging profiles based on temperatures.