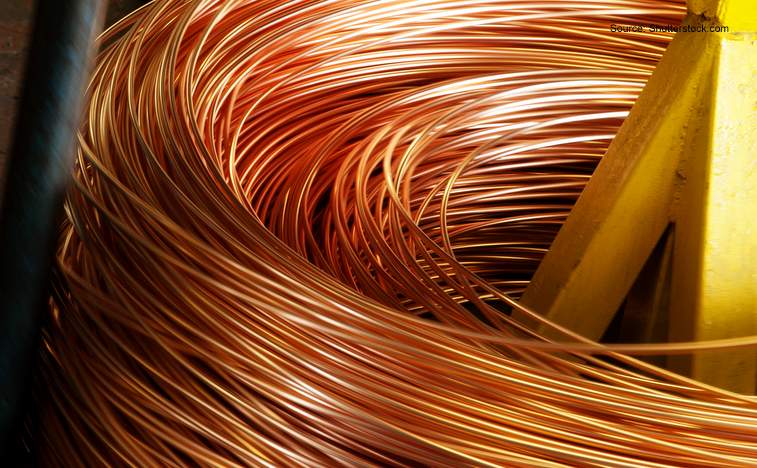 Copper and other metals extended gains on Thursday as investors bought riskier assets on speculation U.S. interest rates may be near a peak, but trade was thin ahead of Chinese economic data and the G20 summit.
Most metals closed higher on Wednesday after the chairman of the U.S. Federal Reserve suggested the central bank could be nearing an end to its three-year rate tightening cycle, giving a boost to global share markets.
Many investors were on the sidelines, however, ahead of trade talks between U.S. President Donald Trump and Chinese President Xi Jinping on Saturday during the G20 summit in Argentina.
"I don't think there's any conviction in the market on what the outcome would be," said analyst Carsten Menke at Julius Baer in Zurich.
Three-month copper on the London Metal Exchange was up 0.2 percent to $6,212 a tonne in closing open outcry trading, after rising 1.3 percent in the previous session.
While trade tensions have hit market sentiment, more important for the fundamentals of the metals markets is the slowdown in top metals consumer China, Menke added.
* CHINA PMI: Data on Friday is expected to show China's factories struggled to grow for a second straight month in November. The official manufacturing Purchasing Managers' Index (PMI) is expected to come in at 50.2, just above the neutral mark of 50. "It's expected to be unchanged, but if it falls below 50, it would be another hit to sentiment," Menke said.
* INDONESIA: Also supporting copper was news that PT Smelting, the Indonesian copper smelting unit of Japan's Mitsubishi Materials , had declared force majeure.
* SPREADS: Tight availability for nearby supplies of copper and zinc were also boosting those markets, evidenced in spreads, traders said. The premium of cash copper over the three-month contract has risen to $42.50 a tonne from $14 two weeks ago, while the premium of cash zinc over three-month zinc has gained to $93 a tonne from $56.50 since Nov. 13.
* ZINC STOCKS: LME inventories of zinc hit a fresh low since February 2008, having halved since mid-August . LME three-month zinc gained 0.7 percent to finish at $2,470 a tonne.
* ALUMINIUM: Norwegian metals maker Norsk Hydro said it expected global primary aluminium demand growth to slow next year. LME aluminium added 0.4 percent to end at $1,940 a tonne.
* NICKEL TECHNICALS: Nickel is rebounding, partly due to
oversold conditions, but further downside was possible, Stéphanie Aymes, head of technical analysis at Societe Generale, said in a note. "In case of further bearish momentum, $10,215 and $9,707 will be next objectives."
* PRICES: Nickel climbed 2.4 percent to close at $11,055 a tonne, lead rose 0.3 percent to $1,931, while tin gained 1.6 percent to $18,525.