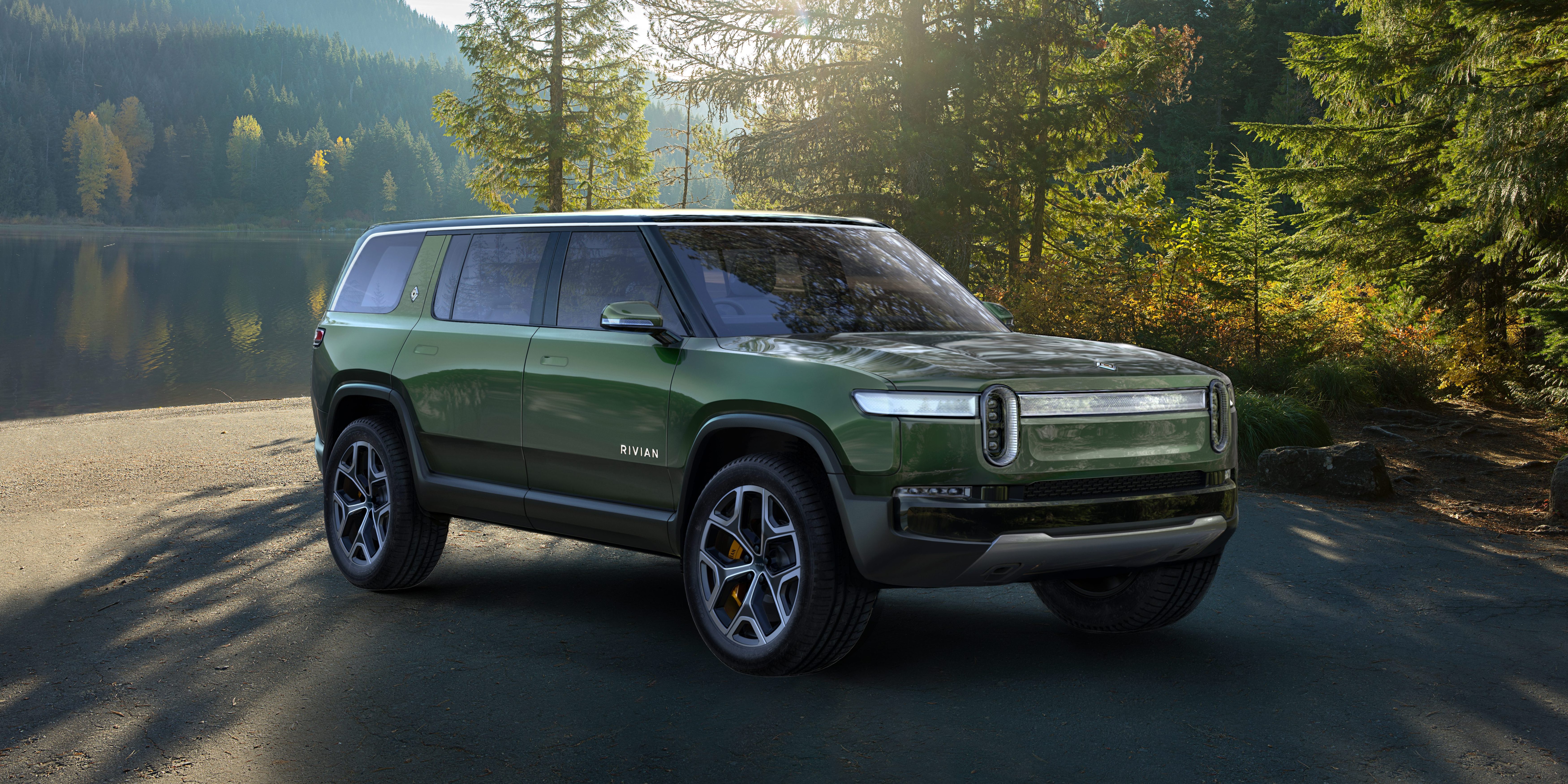 Following the launch of their R1T all-electric pickup truck last night, EV startup Rivian is following up today with an all-electric SUV built on the same platform.
The SUV version is called R1S and since it shares a platform with the R1T, it features almost all of the same unbelievable specs as the electric pickup truck.
We are talking about quad electric motors, 0 to 60 mph in 3 seconds, battery packs from 105 kWh to 180 kWh for up to 410 miles of range, and more.
The different form factor mostly results in different utility features.
With the RS1, you don't have a bed, but you do gain a third row for up to 7 passengers.
The rest of the specs are virtually the same except for the R1S being a little shorter and it doesn't have all the same utility features as the pickup truck:
The 2nd and 3rd row seats both fold flat in order to provide room for any gear required.
It is also equipped with a liftgate and a small tailgate:
"The rear of the R1S features a liftgate and small tailgate, with the tailgate providing an area to sit and prep for activities large and small, from gearing up for a mountain climb to tightening skis."
The SUV also features all the same digital and autonomous driving features as the pickup truck that we reported on yesterday.
We are at the launch event for the vehicle right now and we will be updating this post with more details as they become available.
Update: Rivian confirmed that the price will start at $72,500 before incentives and availability should be about the same as the pickup truck, which is late 2020.
Here are a few images of the Rivian R1S released today:
The luxury SUV segment is probably the one most rapidly being converted to electric with vehicles like the Model X, Audi e-tron, Mercedes-Benz EQC, Jaguar I-Pace. Now the Rivian R1S is adding itself to the list.
That said, it is probably only comparable to the Tesla Model X based on the size.
Except for the Model X, All those other SUVs don't have a 7-seat option and they are simply not that big.
The R1S definitely has the Model X beat on the range with the bigger battery pack versions, but who knows what Tesla is going to come up with in the next 2 years as Rivian brings the vehicle to market.
It's also best suited for off-roading if that's something you are into.
The R1S is certainly not as unique as the pickup truck and that's why I'm not as excited about it, but it certainly makes sense for Rivian to leverage their work on the pickup truck to make an SUV version and it's a welcomed addition to the market.