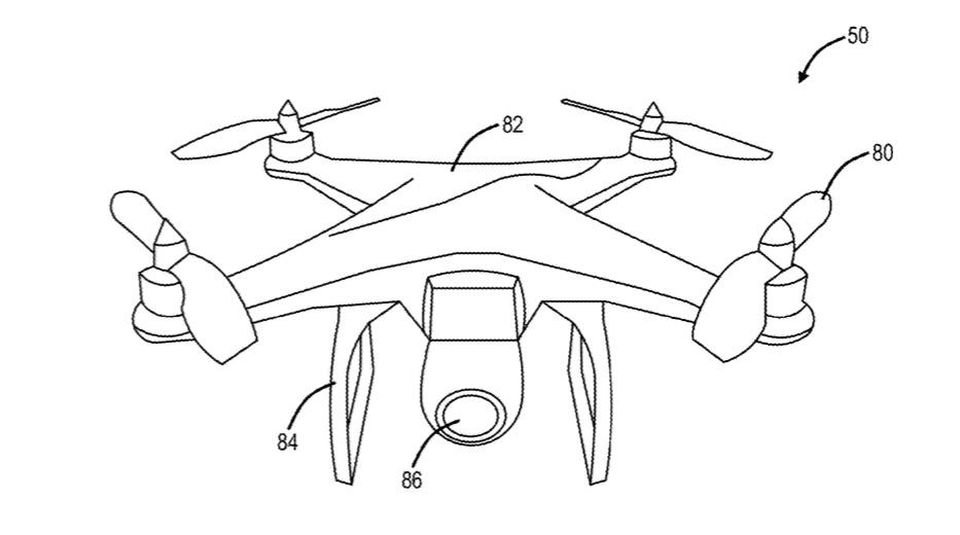 Imagine a world where Better Place not only survived but also merged with a drone company. That's basically the wild idea proposed in a new patent application filed by ETAK Systems.
For those of you who don't remember Better Place – and that's understandable, since the company went bankrupt in 2013 after going through almost $1 billion in funding – it was an Israeli company that wanted to make electric vehicles with swappable batteries a thing. It had some support from Renault and the broader EV community, but it just never caught on and the dream of just popping out a 100-kW battery pack for a replacement like you would with a flashlight pretty much died with the company.
Except now there's a new U.S. patent application from ETAK Systems, number 16/029564. Mostly, the patent deals with ETAK's main line of work, which is installing wireless cell towers. And the basic idea there makes sense, since it's about sending drones up to the tops of these towers, a so-called "remote location," to replace batteries that might have failed. This can be both safer and cheaper than sending an actual human up there, the application says.
Then there's one line hidden towards the bottom that is in all likelihood just in there to cover the company in case this idea, ahem, gains wings. But that line is so nicely bizarre and cool that I can't help think more about it. One of the clauses in the application replaces the cell tower with a situation, "wherein the remote location is an electric vehicle."
In other words, the possibility described here is that your EV would run out of electricity and instead of calling your friend or AAA to have someone to swing by with a can of gas, the way many people do today with their gas cars, you'd have a drone fly over with some sort of extra battery pack and hover over your car while it replaces your discharged pack. Reasonable? No. Possible with any of today's EVs? No. Feasible in any way without a dramatic reworking of how EV batteries are built into the car? No. A cool idea that's probably been featured in a sci-fi movie somewhere already? Yes.