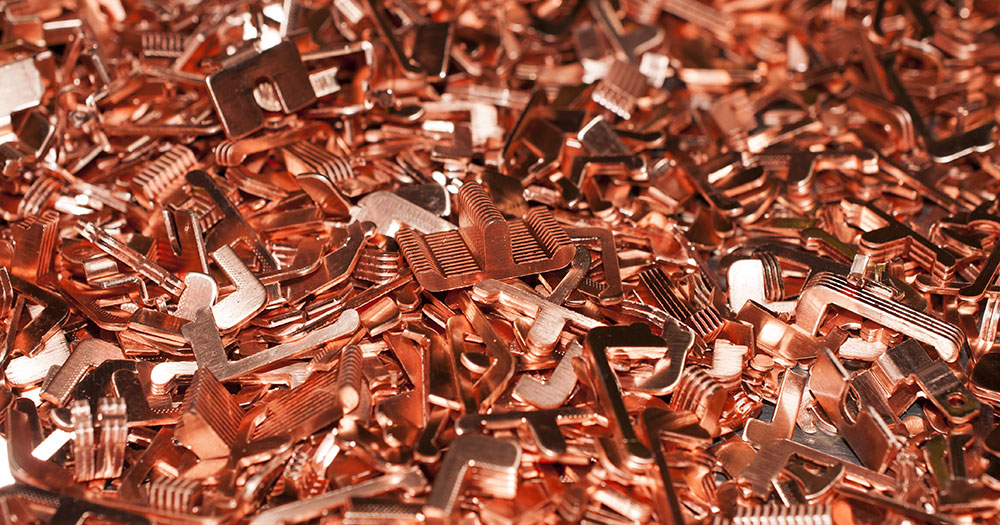 Copper prices slipped on Tuesday as the market waited for the result of the U.S. midterm elections and a monetary policy meeting of the U.S. Federal Reserve later this week.
Benchmark copper on the London Metal Exchange was down 0.4 percent at $6,169 a tonne at 1039 GMT.
"The market is waiting for developments in the United States, the election today and the Fed meeting. We're not expecting a rate rise this month, but we may get clues about December," said Capital Economics analyst Ross Strachan.
"We're bearish in the short term on metals because of China, where there is a significant growth slowdown and where stimulus will take a while to feed through. We expect China to take further easing measures over coming months."
ELECTION: Markets are closely watching the U.S. midterm Congressional elections, as policy decisions that could sway the economy, corporate decision-making and consumer spending hinge on the results.
FED: The U.S. Federal Reserve meets Wednesday and Thursday and again on Dec. 18-19 when there will be a news conference.
Many expect higher U.S. rates in December. That would boost the U.S. currency, which when it rises makes dollar-denominated cheaper for holders of other currencies.
SUPPORT: Industrial metals gleaned some support from a Chinese official saying Beijing was ready to work with the United States to resolve trade disputes between the world's two largest economies. "We are expecting China and the United States to start talks," INTL FCStone analyst Edward Meir said in a note.
"However, we are under no illusions that the discussions will ultimately be successful as the points in dispute are so contentious, they may be beyond fixing."
CHINA: New bank loans rebounded in September after dipping in the two previous months, but overall credit conditions stayed tight in an economy chilled by an ongoing tariff war with the United States. Export orders to the United States signed at China's largest trade fair dropped 30.3 percent on the year, its organiser said.
POSITIONS: A large position holding between 50 and 79 percent of zinc stocks in LME approved warehouses have fuelled concern about nearby zinc supplies on the LME market.
This can be seen on the premium for the cash over the three-month contract at around $40 a tonne. The premium is down from the three-month high of $64 a tonne seen last week, but that compares with a discount only a few weeks ago.
Three-month zinc was down 0.3 percent at $2,514 a tonne.
PRICES: Aluminium was unchanged at $1,975 a tonne, lead gained 0.1 percent to $1,936, tin fell 0.2 percent to $19,030 a tonne amd nickel was up 1.1 percent at $11,875.