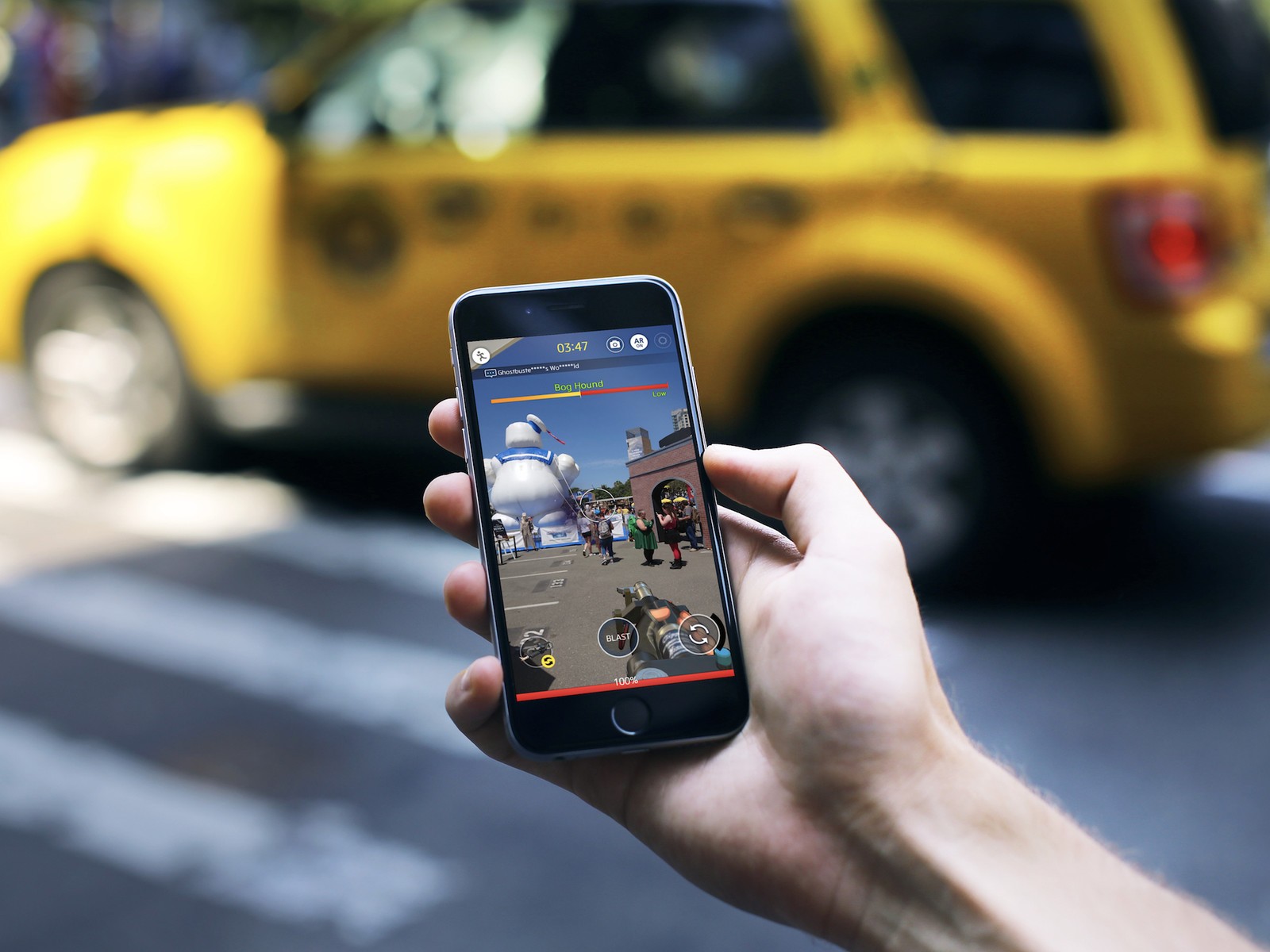 Who you gunna call!? No one, because your battery is dead after playing Ghostbusters World all weekend. So grab your external battery pack along with your proton pack and never worry about your battery dying again! Here are the best battery packs for playing Ghostbusters World with.
Keep 'em charged all night
TECNICPRO Portable Charger
Automatically charge your iPhone in the safest, quickest way with help from the TECNICPRO Portable Charger. This lightweight, thin, scratch-resistant, anti-slip battery pack is perfect for trekking around your neighborhood, and if you're worried about it not giving your iPhone that full charge, never fear: the TECNICPRO Portable Charger can hold up to 9 days of power and can charge your phone more than 7 times faster than a standard wall-plug! $40 at Amazon
Solar powers: activate!
Errbbic Solar Power Battery
You're going to be spending a lot of time outside playing Ghostbusters World, so why not have a portable charger that works hand-in-hand with that?! Introducing the Errbbic Solar Power Battery, a powerful portable battery that comes with a solar panel to recharge itself as you play. This charger is decently affordable and can also be charged via USB, so you won't have to lay it on your window to get a charge going. $21 at Amazon
Spectral hunt worry free
AUKEY Power Bank
Keep your iPhone charged and ready to hunt ghosties with some help from the AUKEY Power Bank. This super convenient portable charger can fully charge your phone 4.5 times at a lightning fast speed, while it's portable design makes it ideal for popping in your bag and taking alongside your proton pack. The AUKEY Power Bank even comes with dual USB ports, so you and your buddy can get your charge on at the same time. $34 at Amazon
Battery cable combo
Nomad Battery Cable
Sure, you've heard of an external battery pack, but have you ever heard of a Nomad Battery Cable? No? Well, you're sure in for a treat! This super cool, lightweight, incredibly portable design meshes the power of a battery pack with the simplicity and compact nature of a simple cable. Made from a tough, durable nylon, this cable promises to charge your iPhone on the go, and that it's "Designed to be the only charging device you need for everyday use". $50 at Nomad
Lightweight + lovely + ready to catch ghosts
Omars Battery Pack Power Bank
Keep it thin, keep it lightweight, and most importantly, keep it charged with some assistance from the Omars Battery Pack Power Bank. This reliable power bank gives you access to two USB A ports, micro USB, and type-C ports, allowing you a variety of charing options. It can hold a charge that's strong enough to charge your iPhone more than 2 times, making it ideal for hunting ghosts on the daily. $20 at Amazon
Colorful yet reliable
BENANNA Portable Power Bank Battery
Add a pop of color to your ghost hunting routine and keep your battery at 100% with some help from the BENANNA Portable Power Bank Battery! This popular portable charger can keep your iPhone charged for hours, and if there are any issues, you have a 24-month warranty that has you covered. The BENANNA Portable Power Bank Battery also comes in a variety of fun colors like red, white, gray, and rose gold. $22 at Amazon
All the options on this list are great for catching ghosts, but I have a soft spot for the Errbbic Solar Power Battery because it encourages you to stay outside and get that charge goin'! Whatever you end up choosing, I hope you have a blast playing Ghostbusters World, and always remember: YOU AIN'T AFRAID OF NO GHOST!