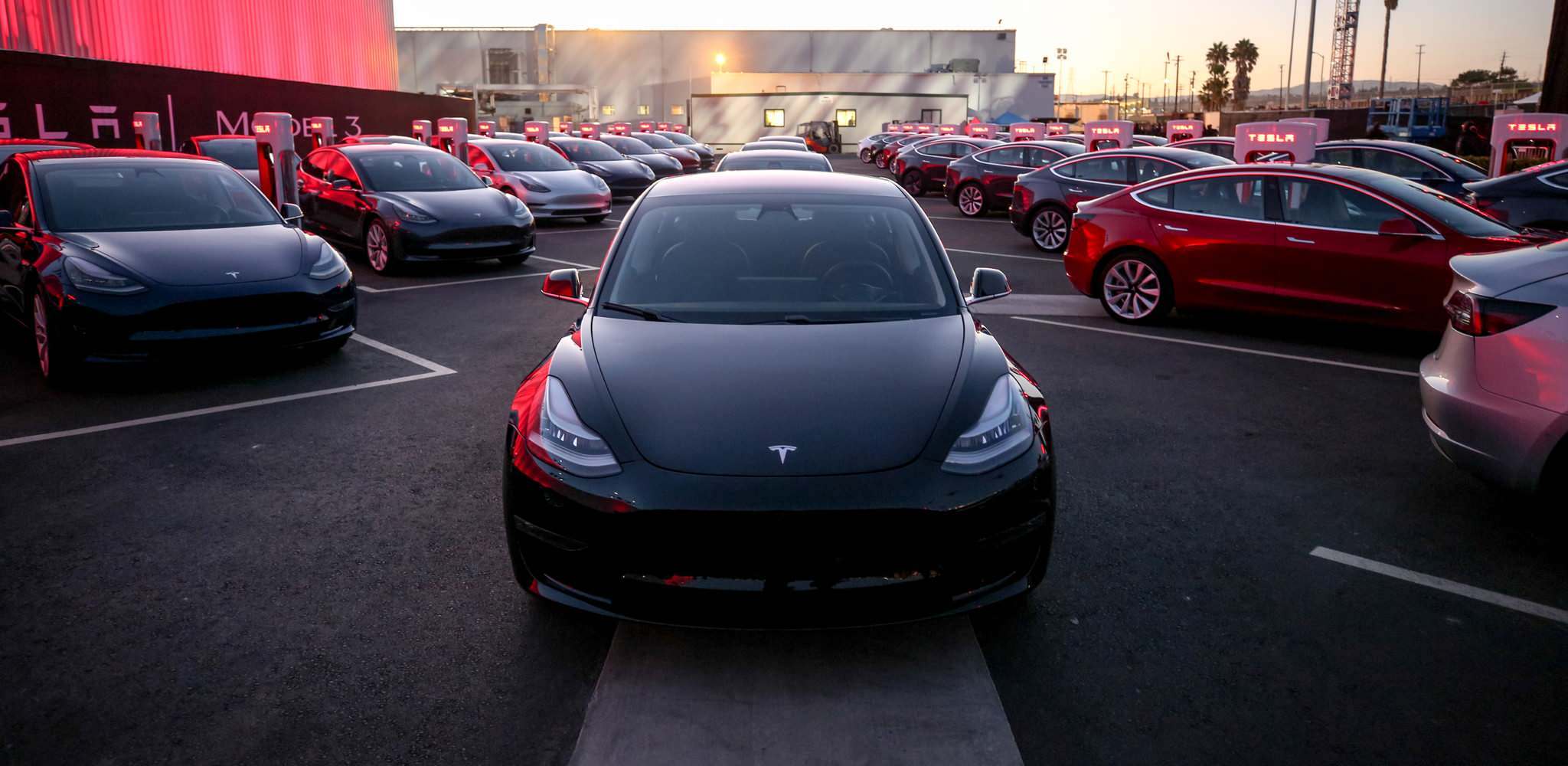 It took the company quite a few years to achieve 100,000 Model S and Model X sales. Today however, just a year after a slow start in production, Tesla has reached the milestone of 100,000 Model 3 vehicles produced. That's not only much faster than Tesla's other vehicles, it's faster than any other EV model in history.
Model 3 production now consistent ~ 5000/week
As we reported yesterday, Tesla started the quarter strong with the production of over 11,500 vehicles, including >7,400 Model 3s in the first 11 days. That's over 1000 vehicles/day.
Unlike previous quarters, the automaker was able to maintain its average production rate from the last quarter early in the fourth quarter.
It enabled the automaker to produce the 100,000th Model 3 today.
In overall production when accounting for the release candidates and engineering vehicles, Tesla actually achieved the milestone earlier this week, but according to a source familiar with Tesla's production, regular production reached the milestone today.
It's an important milestone for Tesla, which is transitioning from a relatively niche automaker to a mass-market auto manufacturer with the Model 3.
$35,000 Model 3
The transition will be complete when Tesla launches the base version of the Model 3 at $35,000, which is expected by the end of the year.
The market is now looking at Tesla's production rate to be as high as possible once the vehicle is available since it is expected to significantly expand the demand for the electric vehicle.
Unlike many automakers, Tesla now is well positioned to capture that demand with the biggest battery factory in the world and the sales force with knowledge of the EV industry.