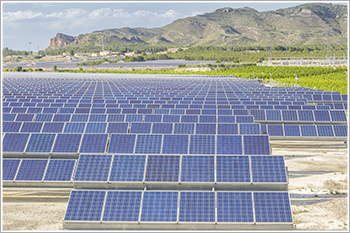 Alternate energy has a strange relationship with the price of fossil fuels. It has been observed that when the price of crude goes up sharply, the debate over the need to shift to alternate fuels becomes the most vociferous. At other times, the discussion on alternate fuels is simply absent. However, this time it could be different. The pressure of the Paris Climate accord, the unsustainable outcomes of burning fossil fuels, and the much lower cost per GW of alternate energy are all making a major case. But, first a backgrounder on the entire debate!
Why alternate energy?
As the name suggests, alternate energy is a substitute for the status quo. These renewable energy sources do not produce carbon dioxide emissions and other forms of greenhouse gases that deplete the ozone layer and catalyze global warming. Alternate energy broadly encompasses the following:
Solar power entails harnessing the energy of the sun, for example, photovoltaic cells and solar thermal energy. This will in all likelihood become the largest source of energy, accounting for 30% of all power needs.
Windmills use turbines to convert traditional energy into electricity that can steadily flow into a grid. Wind farms can fulfil up to 20% of all power needs.
Biomass or bio-diesel is another promising bio-fuel, which is produced by geological processes and is produced through agriculture and anaerobic digestion. Bio ethanol from corn and molasses also burns much cleaner than fossil fuels.
Finally, there are also other alternate sources like tidal power and geothermal power, but in terms of volume, they are still too small and geographically isolated. For example, geothermal energy may still be restricted to pockets like Iceland, Indonesia, and New Zealand.
How India ranks in this big alternate energy opportunity
It is estimated that by the year 2050, nearly 35% of the world energy output will come from alternate sources like solar, wind, biomass, and geothermal, among others. In the last four years, India has undertaken rapid strides in alternate energy. Consider the following statistics.
India already has the sixth largest solar power capacity in the world. What's more, it also boasts of having the fourth largest wind power generation capacity. This obviously puts India in the big league of alternate power generation capacity.
India currently has a capacity of 34GW wind power, 22GW solar power, 8GW biomass power, and 6GW in other forms (principally hydro power) taking the total capacity in alternate energy to 70GW. The government is planning to reach a target of 175GW by 2022.
As against the current capacity, India has the potential to produce 1000GW energy annually from alternate forms. India already accounts for 19% of the total global installed capacity, and solar capacity alone has nearly tripled between 2014 and 2017.
Presently, close to 19% of the total energy capacity in India is from renewable sources, with wind accounting for more than half the capacity. The big opportunity is likely to come from solar where real growth is expected to happen between 2018 and 2022.
India has committed to increase its share of non-fossil fuels to 40% by 2030. Towards this end, 60 solar cities have been approved and $1.3bn has been allocated to create 50 solar parks with a total capacity of 40GW by 2020.
How can India enhance its alternate energy game?
The government of India has already undertaken some steps in the direction of upping its alternate energy game and some of these steps are enumerated below:
Provision of renewable purchase obligation (RPO) under the aegis of the National Tariff Policy with the notification of a long term growth trajectory.
Development thrust to solar parks and UMSPP as well as power transmission networks through the Green Energy Corridor Project (GECP).
It has made rooftop solar a part of the home loan definition and given a waiver for interstate transmission charges and losses.
Supporting research and development on the various facets of alternate energy and also getting industry participation in the same.
The government has also announced clear financial incentives for off-grid and decentralized renewable energy systems and devices. Moreover, 100% foreign direct investment (FDI) is also permitted in these areas via the automatic route.