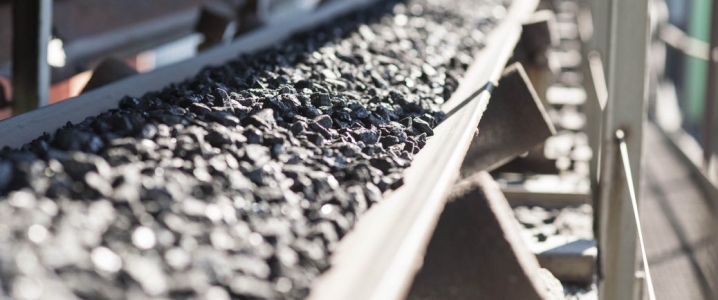 The lithium ride was a great one. Cobalt, too. All they needed was their Elon Musk moment, which came in the form of the Nevada battery gigafactory. The next Elon Musk moment won't be about lithium at all—or even cobalt. It will be for an element that takes everything electric to its revolutionary finish line: Vanadium.
The one moment that will change everything … and that moment may be near.
Vanadium is lithium on steroids—wildly bigger and the only way forward from here. We may have already reached the peak of our electric revolution through batteries with lithium.
We need bigger batteries, preferably the size of a football field—or 20.
That's vanadium—Element 23. The answer to our issue of scale.
"It's no longer a technological maybe," says Matt Rhoades, president and CEO of United Battery Metals, a Colorado vanadium explorer sitting on one of the few known sources of the next big battery metal in the entire United States.
Rhoades should know … his company is behind the discovery that hopes to put America definitively on the vanadium map. UBM's Wray Mesa Project in Colorado has a mineral resource base estimate indicating resource of around 2.7 million pounds of vanadium—not to mention all the uranium they already know is there for additional upside.
"Vanadium is here, and lithium is scared because the $13-billion energy storage market has already found its new poster boy," Rhoades told Oilprice.com.
The Moment of Truth
The truth is that it's been a long road for vanadium to not only break into the energy storage market, but to actually become the future of the energy storage market.
The next 'moment' will be when someone in the U.S.—always one step behind the Chinese—announces plans for an American vanadium battery gigafactory. Anyone who hasn't gotten in before that moment will be nursing their lithium hangover.
China is already building the world's largest vanadium flow battery (VFB) gigafactory in Dalian, with the massively powerful (200MW/800MWh) batteries to be manufactured by Rongke Power.
It covers an area bigger than 20 soccer fields.
And thanks to the Chinese, vanadium was the best-performing battery metal last year.
And this year is the kicker. In just the past month, ferro vanadium prices have soared 33%. A month ago, ferro vanadium prices were at $79 per kilogram. Now we're looking at $105 per kilogram.
And it's vanadium pentoxide that is the main ingredient in vanadium redox flow batteries used for grid energy storage.
For a junior minor like UBM with a market cap of just over $10 million—that potential 2.7 million pounds of vanadium begins to sound like strategy at its best and brightest.
Why Vanadium Changes Everything
But let's back up a bit …
If you were just getting the hang of lithium and cobalt in the battery mix, vanadium might sound complicated—but it's not.
It's as simple as size. This is where we get to scale up because when it comes to energy storage, bigger is better. In fact, bigger is the only way forward in this game.
This is possible because vanadium flow batteries store their energy in tanks. The fluid (electrolyte) that transfers charges inside a battery flows from one tank through the system and back again, making a closed circuit. They can charge and discharge simultaneously.
We're talking tanks that can be as big as you want them: an aquarium, a shipping container or even an Olympic swimming pool—as big as your imagination can take you.
For renewable energy it is a game-changer. VRBs will forever change the capacity of wind and solar energy, making it limitless and cheap.
Vanadium is superior to lithium in every way. Not only does it have eternal life (unlike lithium), it's not explosive, flammable or toxic.
Not only can it be scaled up cheaply, but it's actually cheaper to scale it up, making it the antithesis of lithium.
Put in another way: It's tough to scale up a lithium-ion system. If you double the size, you double the cost. Not so with vanadium: All you have to do is make the tank bigger, and the bigger the scale the lower the cost.
And that scaling up is already happening. Vanadium batteries are already providing complete energy storage system for $500 per kilowatt hour. In less than a year, that is expected to be down to $300. By 2020, we could be looking at $150/kilowatt hour.
A lithium-ion battery gigafactory couldn't come close to this fast-paced cost reduction.
Vanadium: Finally, America Gets A Piece of the Pie
Even though this is the biggest energy story right now, vanadium isn't just a bet on batteries—that's why Mining.com calls it "the metal we can't do without and don't produce".
Just as UBM's new vanadium discovery is also an original uranium resource, vanadium can also be used in nuclear energy. By 2025, analysts estimate that 85 percent of all vehicles will incorporate vanadium alloy to reduce their weight and increase fuel efficiency.
Still, strategic as it is, America has fallen behind, and now that the global race for vanadium is on in the battery game, that will hurt.
In China, vanadium is already becoming the alternative to lithium. The next big moment will be this:
"If a vanadium battery producer steps forward with bold plans to produce vanadium flow at mass scale, giving the industry its Elon Musk or lithium ion moment, the potential for the technology to be the second most deployed ESS battery in the world is there," says Simon Moores of Benchmark Mineral Intelligence, a battery materials research and price discovery provider out of London.
Rhoades certainly agrees and UBM is in that wonderful position of potentially becoming the only American source for the key rare earth metal that will power our scaled-up "liquid electricity" breakthrough.
"The vanadium flow battery scale-up for massive energy storage makes the electric vehicle push look like child's play," he said. "Lithium was a teaser. Vanadium is where it all gets huge."
We watched lithium take center stage, but that may be just the prologue. Vanadium could be the conclusion.