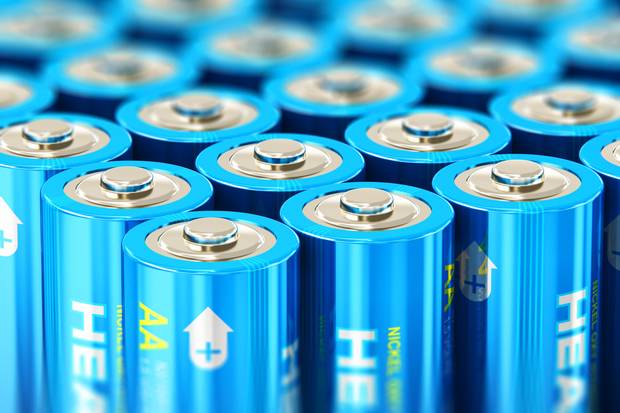 Carlow is an unlikely staging post in the super-charged rise of a key player in China's push to dominate the global electric-vehicle revolution.
Ganfeng Lithium sent a team to the town in 2013, shuttling between prospective lithium deposits dotted through the countryside.
It was part of their company's first foray outside China amid a drive to boost production of key materials needed to make rechargeable batteries,
With projects and partnerships now spanning South America to Australia, Ganfeng is aiming to use proceeds from a share sale in Hong Kong this week to continue a growth spree that's forecast to make it the industry's second-largest producer from this year.
"They understood so many years back – in the early 2000s – that lithium would be driving all of the green energy revolution," said Kirill Klip, a former executive with Ganfeng's first overseas partner, International Lithium Corp, who joined the working party in Ireland.
"It's a very hands-on approach, literally – they were working with our geologists turning over rocks, studying all the lithium boulders," said Mr Klip.
Since that Irish expedition, Ganfeng's share of refined lithium output has jumped from about 6pc in 2013 to an estimated 11pc this year, according to Roskill Information Services.
It accounts for about a quarter of battery-grade lithium hydroxide, the material that's now most sought after by carmakers, the researcher's data shows.
Formed in 2000 in southeastern Jiangxi province and listed in Shenzhen a decade later, Ganfeng's expertise has been in processing lithium raw materials into the next stage chemical products that can be used in lithium-ion batteries.
Its rapid growth and plans to use its share sale proceeds to lift output further have drawn blue-chip customers anxious to secure long-term supply. Since August, Ganfeng has struck new agreements with Tesla, BMW, and battery producer LG Chem.
"They've reacted quickly in a changing market and that's enabled them to grow their output to market requirements," Robert Baylis, a London-based analyst with Roskill, said. "Other companies haven't been able to do that with the same speed."
That swift growth has been well-timed. Fewer than one million EVs had been sold in total at the start of 2016, there are now about four million on the world's roads and it'll take only about another six months to add a further million, according to Bloomberg New Energy Finance.
The jump in lithium output has swelled Ganfeng's earnings – forecast to rise about a third this year – and catapulted the company ahead of established industry leaders such as FMC Corp in terms of volumes. It's on course to surpass the second-largest, Chile's Sociedad Quimica y Minera de Chile, this year, according to consultant CRU Group, and is seen eventually challenging the top player, Albemarle Corp.
"It's changed the face of the industry – you had the big three and now you've gone to the big five," said Mike Tamlin, chief operating officer of Neometals, a partner with Gangfeng and Mineral Resources, in the Mt Marion mine in Western Australia. "Arguably the pecking order in the big five has changed," with the expansion of Ganfeng and Tianqi Lithium, he said.
Ganfeng added a stake in Mt Marion in 2015 and made its first overseas investment in 2011 with Canada's International Lithium, which remains a partner on prospective development projects.
Still, the company remains disciplined on its growth plans, Vice Chairman Wang Xiaoshen said this week during an interview in Shanghai.
"We lithium suppliers still have to be careful not to over-expand our business, said Mr Wang. "We want to do things step-by-step, every year see how the market grows."