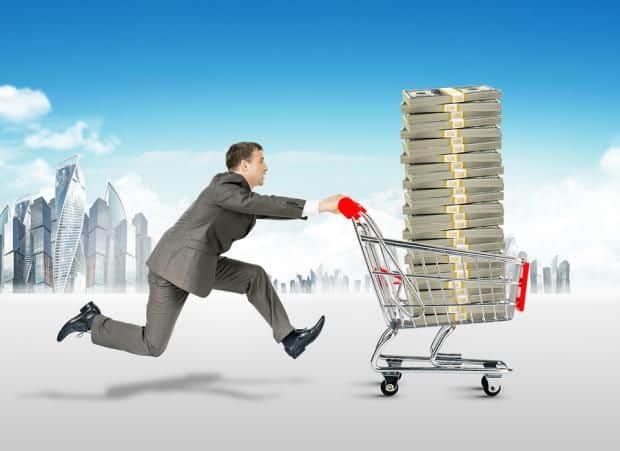 Albemarle Corporation's ALB stock looks promising at the moment. We are positive on the company's prospects and believe that the time is right for you to add the stock to portfolio as it looks promising and is poised to carry the momentum ahead.
Let's take a look into the factors that make this Zacks Rank #2 (Buy) stock an attractive investment option.
What's Working in Favor of ALB?
An Outperformer: Albemarle has outperformed the industry over the past three months. The company's shares have gained around 12.5% over this period, compared with roughly 1.6% growth recorded by the industry.
Healthy Growth Prospects: The Zacks Consensus Estimate for earnings for 2018 for Albemarle is currently pegged at $5.39, reflecting an expected year-over-year growth of 17.4%. Moreover, earnings are expected to register a 13.9% growth in 2019. The company also has an expected long-term earnings per share growth rate of 14.2%, higher than the industry average of 11.4%.
Positive Surprise History: Albemarle has an impressive earnings surprise history, outpacing the Zacks Consensus Estimate in each of the trailing four quarters, delivering a positive average earnings surprise of 6.6%.
Estimates Moving Up: Annual estimates for Albemarle have moved north over the past two months, reflecting analysts' confidence on the stock. Over this period, the Zacks Consensus Estimate for 2018 has increased by around 2.7% to $5.39 per share. The Zacks Consensus Estimate for 2019 has also moved up 3.5% over the same timeframe to $6.14.
Upbeat Outlook: Albemarle, in August, raised its adjusted earnings per share outlook for 2018. The company now sees adjusted earnings for the year to be in the band of $5.30-$5.50 per share (up from earlier view of $5.10-$5.40), a year-over-year increase of 15%-20%.
Moreover, the company now envisions net sales for 2018 to be between $3.3 billion and $3.5 billion, up from $3.2 billion and $3.4 billion it expected earlier. Adjusted EBITDA for the year has been forecast in the range of $990 million to $1,020 million.
Albemarle is seeing significant momentum in its lithium business and is well placed to leverage strong expected growth in the battery-grade lithium market. The company is executing a number of projects aimed at boosting its global lithium derivative capacity. Strong gains in the Lithium unit contributed to a roughly three-fold year over year surge in the company's profits in the last reported quarter.
Albemarle is also selling non-core businesses and assets to boost growth opportunities and focus on its key businesses. As part of this move, Albemarle, earlier this year, completed the sale of its polyolefin catalysts and components business to W. R. Grace & Co. for roughly $416 million. The divestment demonstrates Albemarle's continued commitment toward portfolio management in the best interest of shareholders and employees.