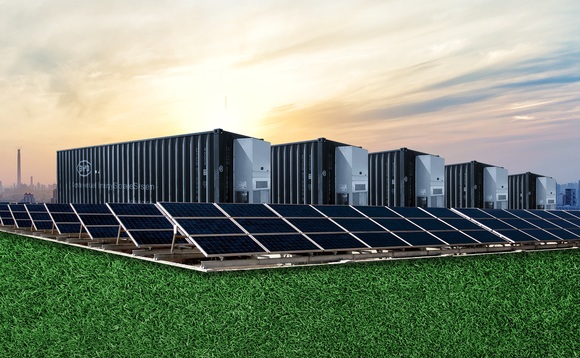 Devon-based wholesaler, Philip Dennis Foodservice, is using three battery storage units from Anesco to maximise on-site generation, cut carbon and grid charges, and earn balancing services revenue.
The battery storage units have a combined capacity of 3.75MW (3.75MWh) for which Anesco will provide operations and maintenance. The firm also has a 256kW Tesla battery on site, alongside solar PV and wind turbines.
Director, Peter Dennis, said cutting its carbon footprint by investing in storage and renewables is important to the firm.
"It is a key USP and differentiates us from others in the market. We were quick to recognise the opportunity that solar and battery storage presents and are already achieving good returns."
Anesco executive chairman, Steve Shine, said storage and renewables "present a fantastic opportunity to diversify and capitalise on new revenue streams" to UK businesses. As a result, the firm now claims a 380MW battery storage order book.