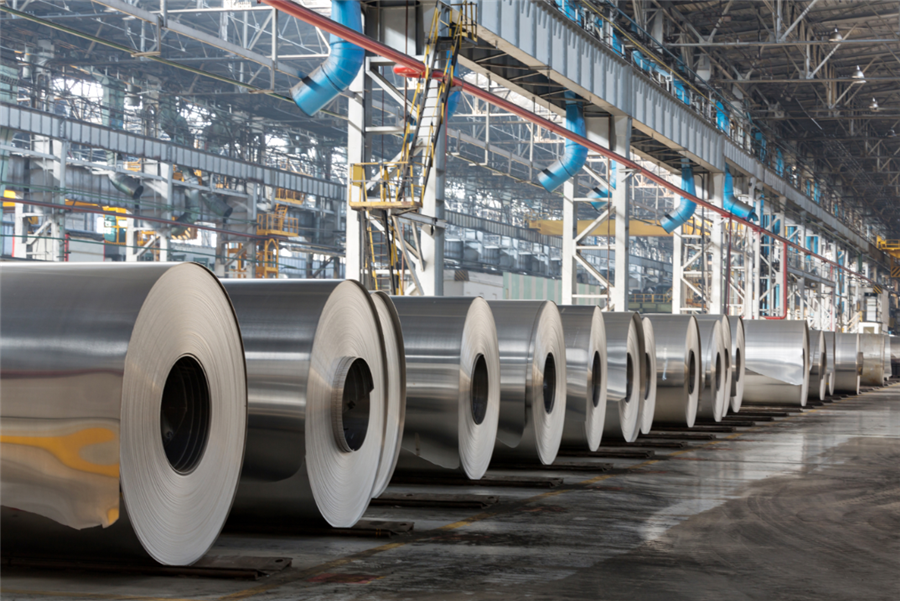 China sustained a surge in aluminum shipments to world markets in August as buyers sought supplies from the largest producer to replace metal from United Co. Rusal, which has been hit by U.S. sanctions.
Exports of unwrought aluminum and products reached 517,000 metric tons, almost the same as the 520,000 tons in July, which was the highest total in more than three years, according to customs data on Saturday. Shipments exceeded 1.5 million tons in June through August, a record for a three-month period, and were up 15 percent in the first eight months of the year.
Aluminum prices jumped in April after the U.S. announced sanctions on Rusal, the top supplier outside of China, upending global supply chains that were already under pressure from lower output at Alunorte in Brazil. Billionaire Oleg Deripaska is negotiating with U.S. authorities on a plan to lift the sanctions before an October deadline, but buyers have been jockeying for supplies in the meantime in case his measures don't satisfy the U.S.
China has also been boosting exports of alumina, used to make aluminum, and shipments will probably keep expanding because of supply disruptions such as industrial action at Alcoa Corp.'s plants in Australia, Aluminum Corp. of China Ltd. said this month. Outbound cargoes totaled more than 300,000 tons in the three months to July from about 11,000 tons in the same period last year.
In other metals:
Steel exports totaled 5.875 million tons in August, the smallest in five months. Shipments were down 13 percent on year in first eight months to 47.2 million tons, the lowest since 2013. Iron ore imports were 89.35 million tons, little changed from 89.96 million in July. In the first eight months of the year, purchases slipped just 0.5 percent to 709.9 million tons.
Copper ore and concentrate imports reached 1.66 million tons, down from a record 1.85 million in July. Inbound cargoes surged 18 percent to 13.06 million tons in the first eight months, with the country on track to add the most smelting capacity in four years. Incoming cargoes of copper in unwrought or product form fell to 420,000 tons, the lowest in six months. Still, in the first eight months, imports jumped 15 percent to 3.47 million tons.