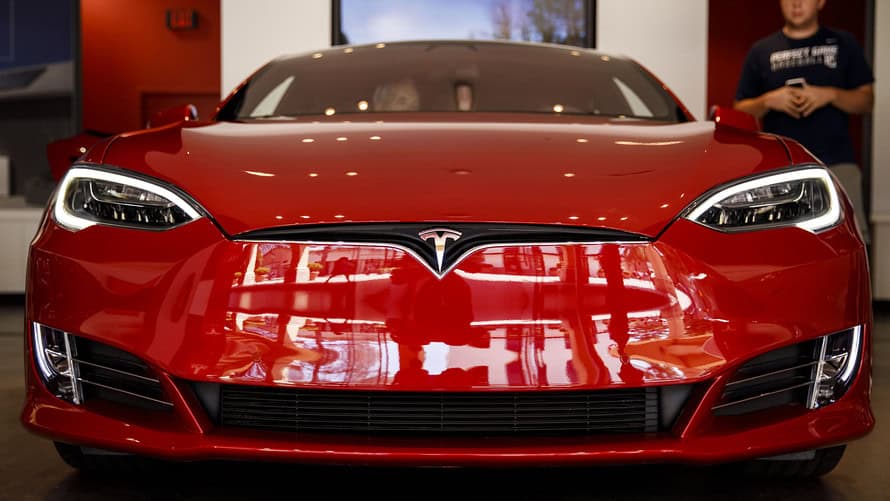 Tesla stock plunged Tuesday as Goldman Sachs restarted coverage on the electric-car maker, following the decision by Chief Executive Elon Musk to keep the company public.
Goldman's David Tamberrino placed Tesla (TSLA) on a sell list with a six-month price target of 210. Tesla shares dropped 4.2% to close at 288.95, on the stock market today.
Tesla stock is down 25% since Musk first announced his plan on Aug. 7 to take the company private. Shares fell as doubts grew that Musk had the funding secured, as he claimed. In a Musk blog post on Aug. 24, he reversed his plans. Musk said it's apparent most of the company's shareholders believe Tesla is better off in the public markets.
Tamberrino's negative rating on Tesla stock is based on expectations of increased competition and margin pressure.
"We see the medium-to-longer term industry backdrop as challenging for Tesla's products," Tamberrino wrote in a note to clients. "This follows from an increasing number of electric-vehicle launches from both traditional (original equipment manufacturers) and other startup competitors, at a time when the company's product cadence hits a gap."
Facing Increased Competition
Tesla faces increased competition in the electric vehicle field. Mercedes-Benz plans to introduce its first all-electric car, a sport-utility vehicle called EQ. BMW is taking orders for its electric iX3 SUV. Also coming is the Jaguar I-Pace and the Audi e-Tron.
"We believe Tesla will see pressure to its lead in EVs as competition catches up," he wrote.
Intensifying industry dynamics and the phaseout of electric vehicle tax credits could weigh on company gross margins and profitability.
"Altogether, we remain bearish on the company's ability to execute, achieve its targeted production ramp/margins, and sustain free cash flow generation," Tamberrino said.