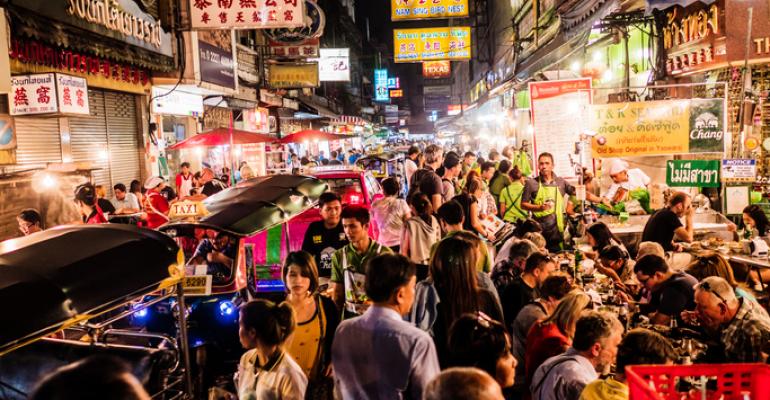 Southeast Asian countries will invest $9.8 billion in smart grid infrastructure between 2018 and 2027. The region's development will be propelled by a handful of leading countries that have made smart grid investment a key pillar of their energy futures. By 2027, the largest markets will be Indonesia, Malaysia, Thailand, Singapore, the Philippines and Vietnam, according to a new study published today by Northeast Group, LLC.
"Southeast Asia has lagged a bit behind expectations as a region, but some key changes have come about only in the last year or two and things are finally starting to take shape," according to Ben Gardner, president of Northeast Group. "Singapore and Malaysia are clear leaders in the region, already starting national smart meter rollouts. Thailand has also demonstrated a real commitment to smart grid infrastructure buildout, with long-standing plans finally underway, which should help to jumpstart the rest of the region."
Many countries in the region lack some common drivers of smart grid infrastructure such as high non-technical losses or high levels of electricity consumption. Instead, for the most part, the market will be driven by regulations that either encourage or mandate smart grid development. As is already being seen, these policies fit within broader future energy strategies that emphasize greater energy efficiency, the incorporation of clean energy and meeting demand in a rapidly growing region. The market for microgrids and battery storage in particular will experience high levels of growth as countries seek solutions for remote and island communities.
Several prominent international vendors are already active in the region, while a handful of local vendors have emerged as key suppliers as well, most notably Singapore-based EDMI (owned by Japan's Osaki). US-based Itron and Trilliant have a strong presence in the region, supplying rollouts in Singapore, Malaysia and Thailand. Other prominent vendors include Aclara, ADD Grup, Cisco, Honeywell, Kamstrup, Landis+Gyr and Sagemcom. Chinese vendors–including Hexing, Huawei, Sanxing, Wasion and others–are also expected to have a growing presence in the region. Countries across Southeast Asia are seeking to prioritize an open business environment and the development of greater levels of foreign investment.