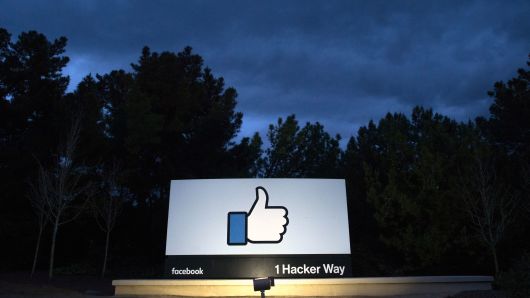 Facebook has committed to cutting its greenhouse emissions by 75 percent and powering global operations with 100 percent renewable energy by the end of 2020.
In a statement Tuesday, the tech giant said it had signed contracts for more than three gigawatts of new solar and wind energy since 2013, when it purchased wind power for the first time.
The new commitment builds upon the firm's 2015 aim of supporting 50 percent of its facilities with renewable energy by 2018. That goal was reached in 2017.
Facebook's move was welcomed by environmental campaigners. "CEO Mark Zuckerberg has reaffirmed Facebook's place among business leaders in the race to be coal-free and 100 percent renewable-powered," Gary Cook, senior corporate campaigner at Greenpeace, said in an online statement Tuesday.
"If we are to stay within the 1.5-degree threshold that scientists say is crucial to avoid catastrophic climate change, we need many more companies stepping up to adopt aggressive renewable energy and greenhouse gas reduction goals," Cook added.
Facebook is not the only global business looking to green its operations. Amazon, for example, has a long-term goal of powering its global infrastructure using 100 percent renewable energy.
Last October, the business announced that its biggest wind farm to date was operational. Amazon Wind Farm Texas, located in Scurry County, is set to add over 1 million megawatt hours of clean energy to the grid annually.