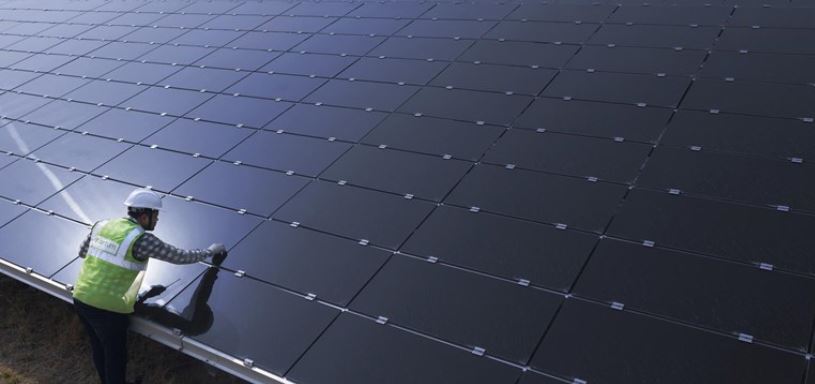 Green Investment Group Ltd. (GIG), part of Macquarie Capital, has acquired the solar portfolio of Conergy Asia & ME Pte Ltd., including the latter's operations in the Philippines.
In a statement, London-based GIG said the acquisition covered Singapore-based Conergy's portfolio of solar development assets in the Asia Pacific region, including commercial, technical and energy storage capabilities as well as an asset monitoring center in the Philippines.
GIG said it was welcoming on board 88 solar experts spread out across the Philippines, Singapore, Australia, Japan and Germany.
This team of professionals comes with extensive experience in developing 2,000 megawatts of solar energy projects worldwide, including 500 MW in the Asia Pacific.
"This acquisition underscores our ambition for [GIG] to advance its position as a world-leading developer and investor in green energy projects in Asia and globally—across offshore wind, onshore wind, solar, waste to energy, battery storage and energy efficiency," said Daniel Wong, global co-head of infrastructure and energy at Macquarie Capital.
Conergy chief operating officer Marc Lohoff said in the statement that Conergy has long been viewed as a leader in the development, construction and operation of solar projects.
In late 2017, Conergy Asia & ME said it had ramped up its operations and maintenance (O&M) services unit in the region to help solar farms in the Philippines raise their profits as it observed waning productivity among operators in Southeast Asia.
In light of this, Conergy invested in building an Asia-Pacific monitoring center in Manila, upgraded software used for round-the-clock monitoring of solar farm performance, and added headcount to the O&M units serving the Philippines and the region.
The Singapore-based firm said its O&M unit now specializes in helping operators of existing solar farm maximize every kilowatt of energy potential from solar farm investments.
According to Conergy, common flaws in solar farm operations include a lack of real time data analytics, slow repair times, and unavailability of spare parts.
Solar farms are also beset by insufficient skills of technicians that delays proper identification and troubleshooting of plant faults, overgrown vegetation and panels that are too soiled to maximize exposure.