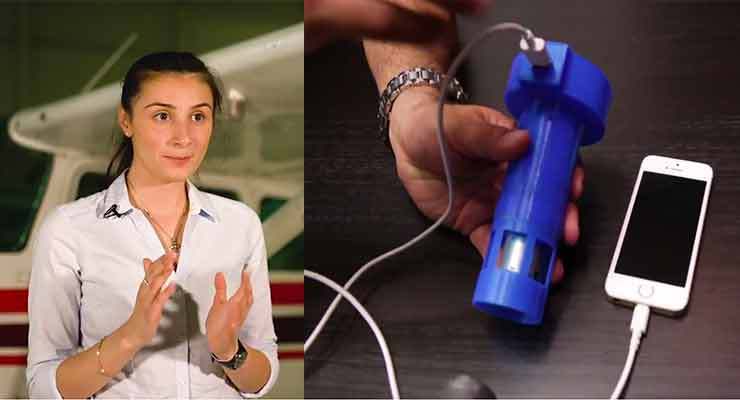 Syrian Armenian refugee Shoushi Bakarian has invented a renewable energy device for aircrafts.
This device called Ventus, which is designed for small general aviation aircrafts, will provide a 5V USB current to charge cells phones, tablets, GPS units and other navigation aids as well as cooling down the cabin by 3-5 degrees Celsius using only renewable energy, air, reported Horizon Weekly.
Born and raised in Aleppo, Syria, Bakarian was granted permanent residency in Canada in early 2016. Upon her arrival to Canada, she enrolled in Aerospace Engineering at Concordia University where she fell in love with aviation and renewable energy propulsion systems.
At the age of 21, she is one of the administrators of the Stratos Aviation a non for profit association. In the early months of the summer she spearheaded the opening of the Stratos Aerospace Lab, an environment to encourage and promote aviation and aerospace engineering development for student engineers, entrepreneurs, and creative minds.