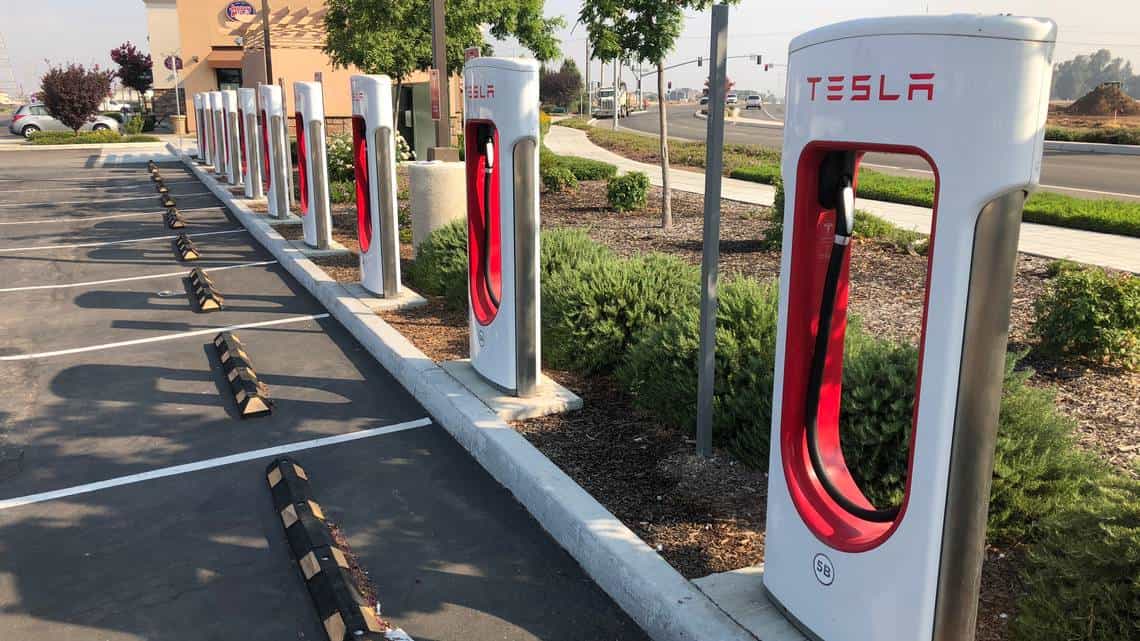 California helped birth the nation's electric vehicle industry. It used its laws and market size to prompt automakers to make and sell electric vehicles. It encouraged Tesla and other innovators to build manufacturing plants.
Over the years, California spawned an entire industry devoted to EV batteries, charging stations and utility collaborations, with billions of dollars invested.
Now, all of that is at risk. On Thursday, the Trump administration proposed freezing Obama-era rules that require automakers to build cleaner, more fuel-efficient cars, including hybrids and electric vehicles. The proposal would also challenge California's authority to set its own greenhouse gas restrictions on cars, including a mandate that automakers sell a certain number of electric cars in California.
If the administration prevails, it could upend numerous California enterprises devoted to clean cars, some of whom are already reeling from market uncertainty.
On Thursday, the CEO of the nation's largest EV charging network blasted the Trump administration decision, saying it will "turn back the clock" both on pollution reduction and U.S. competitiveness in electric vehicles.
"California is the global leader in the mobility revolution, due in no small part to the state's commitment to emissions reductions," said Pasquale Romano, CEO of ChargePoint, headquartered in Campbell, Calif. "It simply makes no sense to revoke this waiver at a time when California leads the nation's efforts to compete in the global marketplace."
Altogether, nearly 15,000 people in California are employed by companies involved with fuel-efficient or zero emission vehicles, out of 288,000 nationwide, according to a report last year by the Bluegreen Alliance Foundation, an environmental research group.
But U.S. employment in the sector has dropped the last year, in part because of competition from China and uncertainties about federal fuel-economy standards, said Bob Keefe, executive director of Environmental Entrepreneurs, a group that represents clean tech businesses.
The administration's rollback of auto fuel efficiency standards won't help those employment trends, and likely will hurt, he said.
"This puts thousands of jobs at risk," Keefe said. "There's also going to be a loss of savings to consumers every time they go to the pump with less-efficient vehicles. Lastly, this hurts American innovation — our ability to compete with China and other countries."
Industry groups praised the administration's rollback. These included groups that oppose federal action to counter climate change, as well as auto industry coalitions, which were more muted in their response.
"Automakers support continued improvements in fuel economy and flexibilities … while balancing priorities like affordability, safety, jobs, and the environment," said a joint statement from the Auto Alliance and Global Automakers, which represent major corporations such as General Motors, Ford, Fiat Chrysler and Toyota.