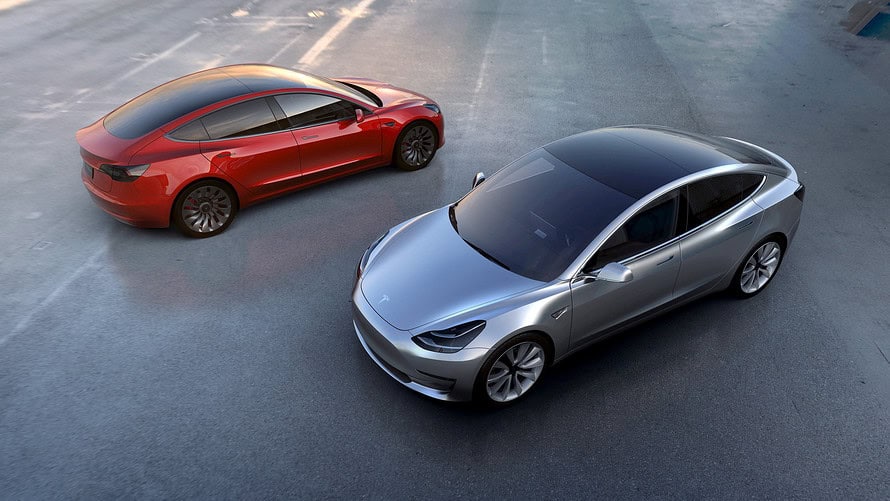 Tesla Inc.'s latest earnings call lacked the drama and hostility of the prior one, and that was exactly what investors wanted.
Chief Executive Elon Musk was more muted during the post-earnings call with analysts Wednesday, personally apologizing to the two he had lashed out back in May.
That behavior, plus a renewed promise of profitability in the second half of the year, helped send Tesla TSLA, +0.00% shares up 16% in Thursday trading, marking their highest close since June 28. It was the stock's best single-day percentage gain since December 2013. Since Tuesday, Tesla shares had their best three-day stretch since early April, rising 20.5% over the past three days.
"The CEO worked to restore some faith and credibility with investors that he can be a plus to the investment narrative, not a minus," wrote KeyBanc Capital Markets analyst Brad Erickson, who has the equivalent of a neutral rating on the stock. Musk delivered what Erickson called "maybe the most valuable apology of all time."
Tesla added $8.3 billion to its market capitalization on the day. The stock was the best performer in the Nasdaq 100.
Analysts were pleased that Musk didn't put on another show this quarter, but they remain divided on whether his financial targets seem realistic. Musk said on the call that Tesla will aim to be profitable and cash-flow positive from the third quarter onward.
Needham analyst Rajvindra Gill reiterated his bearish view on the company, writing of his projections for two free-cash-flow positive quarters to end the year and then free-cash burn in 2019. Gill doubts that the base Model 3 will be profitable unless the cost of Tesla's battery packs decline sharply. He also worries that demand for Tesla's base model might change as the $7,500 tax credit declines.
Among his lingering questions: "What's the true level of demand for the $35,000 base model as we exit the year, how does demand change once the $7,500 credit declines, what percent of the 420,000 net reservations are for the $35,000 model and will cancellations accelerate?" Gill wrote that "contradictions persist" with Tesla's latest report.
Cash consumption is one of the main things Morgan Stanley analyst Adam Jonas is considering when looking at Tesla's financials. For the latest quarter, he deemed the metric "better than expected," though he still wonders whether the trend is sustainable and what Tesla had to do to reach this point. "Sustainability questions involve working capital arrangements with suppliers (that can snap back) and securitization actions," he wrote.
Jonas rates the stock at the equivalent of neutral with a $291 price target.
Analysts at Goldman Sachs highlighted lingering uncertainty around demand for the Model 3. They questioned whether Tesla will be able to turn interest in the car into sales at the higher price point being offered and sustain that pace past the initial pent-up demand phase, reduced tax credits, and more competition.
Second-quarter results were "a positive step for Tesla as a manufacturing organization, but a step that requires continued forward momentum in cost control, operating efficiency, and ultimately positive cash flow," the Goldman analysts said. "In that vein, we still see shares as over-valued."
Bernstein analyst Toni Sacconaghi took a somewhat mixed view. On one hand, he was encouraged by Tesla's recent gross-margin progress and deems it possible for the company to achieve its earnings and cash-flow goals for the remainder of the year. He's more hesitant, however, when it comes to thinking about Tesla's long-term profitability.
"The high Model 3 ASPs [average selling prices] expected for 2H 18 will invariably be temporary, and moreover, we cannot help but worry that Tesla is unnecessarily 'starving' itself of operating expenses to meet somewhat arbitrary near-term profitability targets," wrote Sacconaghi, who rates the stock at market perform with a $265 target.
Others were more optimistic. In a note titled "A Defining Quarter in Tesla's History (…Possibly)," Piper Jaffray analyst Alex Potter was upbeat on the company's lower capital-expenditure outlook, and he deems it unlikely that Tesla will seek to raise more equity.
"Time will tell if Tesla can actually achieve its outlook, but for now, this quarter should give bears pause," Potter wrote. "A few years from now, investors may conclude that 2Q18 was the quarter in which Tesla cemented its position as a truly formidable player in the global automotive market."
Potter has an overweight rating on the stock, and raised his price target to $389 from $369 following the earnings report.
Baird analyst Ben Kallo wrote that a flip in profitability is "within sight" and has the potential to "transform the narrative around the stock." He rates the stock at outperform with a $411 price target.
At least one analyst changed his view of Tesla after seeing the latest numbers and commentary. Oppenheimer's Colin Rusch upgraded Tesla shares to outperform from perform, setting a $385 price target.
"Incremental [gross profit] for the Model 3 has the potential to generate sufficient cash for Tesla to reach positive operating cash flow," he wrote. "With higher volumes and slower spending, we believe Tesla has reached a critical inflection point in its development."
Of the 26 analysts tracked by FactSet who cover the stock, nine have buy ratings, eight have hold ratings, and nine have sell ratings. The average price target is $311.40, roughly 5% below current levels.
Meanwhile, Tesla's sole pure bond offering, the $1.8 billion of 5.300% notes that mature in August of 2025, also rallied after the earnings. Yield spreads tightened by 24 basis points to 418 basis points over Treasurys, according to MarketAxess. The bonds are trading at 89.75 cents on the dollar to yield 7.181%.