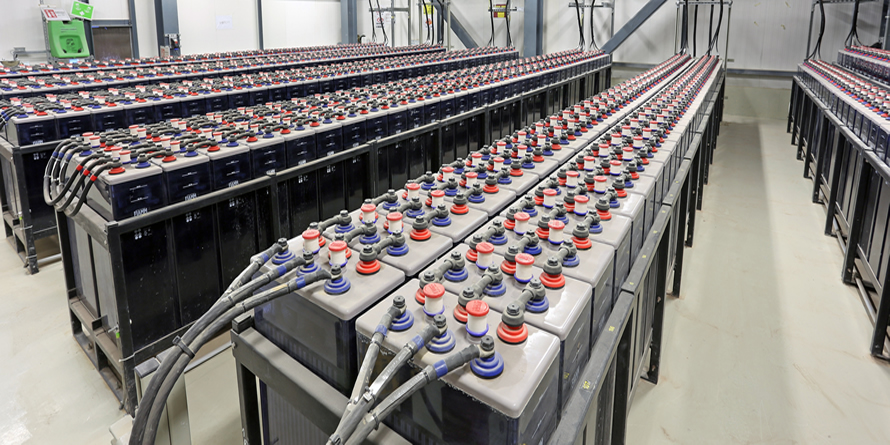 Two planned solar arrays in Clark County will be the first in Nevada to include batteries to enable power delivery after the sun goes down.
The proposed Yellow Pine Solar Project, near Pahrump, would combine photovoltaic panels and lithium-ion batteries to generate up to 500 megawatts of electricity for use in Nevada on public land near the California border.
The Gemini Solar Project, near Las Vegas, would eventually generate up to 690 megawatts with some battery storage on public land just east of Interstate 15 along the road to Valley of Fire State Park.
Construction on the projects located near Pahrump and Las Vegas is expected to begin next year, the Las Vegas Review-Journal reported .
Industry experts expect to see more developments like these as battery costs decline and the technology continues to improve.
"Solar and storage go together like peanut butter and chocolate — great on their own and even better together," said Jessica Scott, regional director for the Oakland, California-based advocacy group Vote Solar.
The Yellow Pine project is being developed by a subsidiary of NextEra Energy Resources, a Florida-based company that ranks as the largest renewable energy producer in North America.
Gemini is a joint venture by Australia's Quinbrook Infrastructure Partners and California-based Arevia Power, which plan to develop 440 megawatts of solar capacity for use in Nevada in the first phase of development. Another 250 megawatts of generating capacity would be added in the second phase, with the power to be sold in Nevada or exported to Arizona and California.
The Bureau of Land Management is now accepting public comment on both projects as part of separate environmental reviews.
The 45-day comment period for Gemini closes on Aug. 27. The 90-day comment period for Yellow Pine closes on Aug. 30.