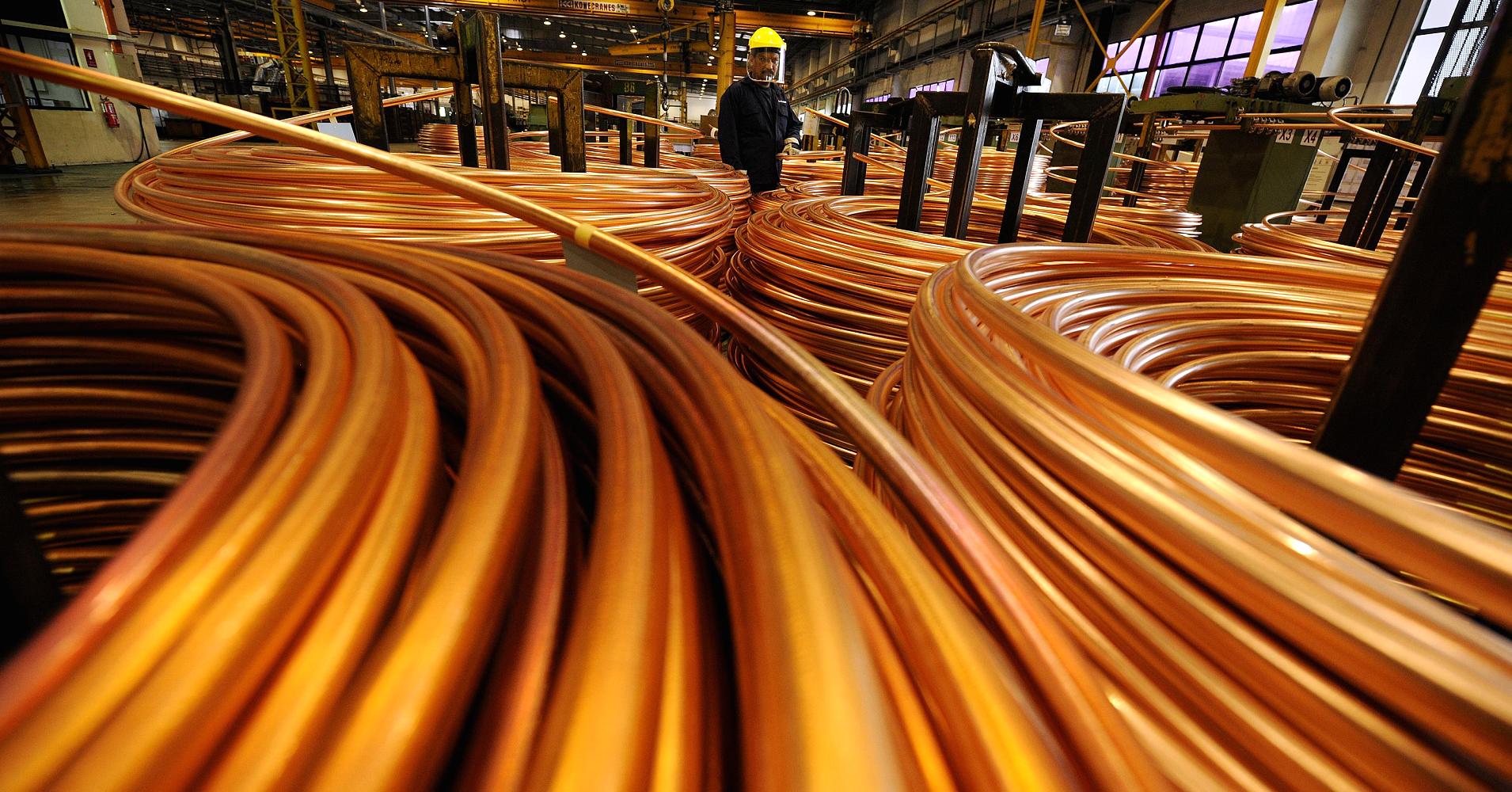 London copper slipped on Monday as investors shrugged off a potential strike at the world's largest copper mine and focused instead on a raft of economic reports that may indicate slowing growth in top metals consumer China.
"The prices of industrial metals could take a hit early in the week as we expect both the 'official' and Caixin China manufacturing PMIs to have fallen in July," Capital Economics said in a report.
China's official purchasing manager index (PMI) guage which is mostly concerned with orders at state-owned enterprises, is due on Tuesday while the Caixin report, an indicator of the health of smaller firms, will be released on Wednesday. Growth in China's factory sector is expected to have slowed for a second month in July amid softer domestic investment and as the worsening trade dispute with the United States clouds the outlook for external demand.
FUNDAMENTALS
* COPPER: London Metal Exchange copper traded at $6,239 a tonne by 0230 GMT, down 0.9 percent, having finished 2.4 percent higher last week when it broke a six-week string of losses. Prices are still down 13.5 percent this year. Shanghai Futures Exchange copper eased 0.2 percent to 49,950 yuan ($7,306) a tonne.
* US ECONOMY: The U.S. economy grew at its fastest pace in nearly four years in the second quarter as consumers boosted spending and farmers rushed shipments of soybeans to China to beat retaliatory trade tariffs before they took effect in early July.
* STRIKE: Workers at Chile's Escondida copper mine, the world's largest, have rejected the company's final contract offer and agreed to vote on whether to take strike action, according to an internal union document seen by Reuters on Friday.
* TCRCS: Fees that miners pay smelters to process their metal have jumped. Spot treatment and refining charges (TCRCs) have surged to $86.10 per tonne from $66 in late March, the highest since mid-December, suggesting little pressure on supply of copper concentrate. However supply of refined metal appears to be tightening. U.S. copper stocks have turned lower and fallen around 16 percent from May's record highs above 250,000 tonnes. HG-STX-COMEX
* CHINA DEMAND: China's capital Beijing will shut around 1,000 manufacturing firms by 2020 as part of a programme aimed at curbing smog and boosting income in neighbouring regions, state media said on Monday.
* INVESTORS: Hedge funds and money managers raised their net short position in copper futures and options in the latest week to the highest in more than a year, data from the Commodity Futures Trading Commision showed.
* For the top stories in metals and other news, click or
MARKETS NEWS
* Asian share markets drifted lower on Monday while currencies kept to familiar ranges ahead of a busy week peppered with central bank meetings, corporate results and updates on U.S. inflation and payrolls.