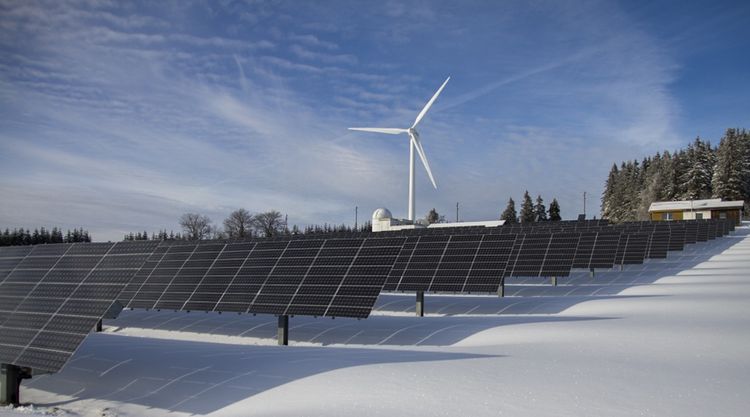 London-based Indian energy start-up Climate Connect is seeking to raise $5-10 million in Series B funding within the next six months, the company's founder and chief executive officer (CEO) Nitin Tanwar said. Climate Connect has so far raised $1.2 million in its seed and Series A rounds from a San Francisco-based investor and Amsterdam-based Miller Turner Group, respectively.
The start-up claims to have deployed artificial intelligence (AI) and machine learning software at generation, transmission and distribution projects of 20 gigawatts (GW). Tanwar, who had realized that more accurate data about energy generation and consumption patterns could lead to more reliable decision-making after a stint in European energy markets, founded Climate Connect in 2010.
The start-up offers real-time intraday, day-ahead, term-ahead, and long-term energy forecasts using AI algorithms powered by millions of hourly data points from the transmission system, distribution network, generation types, and weather models. It also forecasts market prices and bid volumes, to predict power prices. The company's stated aim is to use technology to make renewable energy affordable to the masses.
"It is an irony in India that in an energy-surplus country, load-shedding is so common. One of the reasons for this is our inability to forecast power demand accurately," said Tanwar, adding that a power distribution company has to know in advance how much power it needs the following day, while making intraday predictions, which depends largely on weather conditions.
For instance, on a hot day, more people will turn on their ACs, but if it rains, there will be less power usage. "These demands change and need to be predicted on a 15-minute frequency. The meter reading you get as a user is a reading of average usage across 15-minute blocks.
Once you connect our software with a customer's system, make more informed decisions on how much power they will need to provide on a given day," he said. "So, for a discom, the information we provide helps them manage power without resorting to load shedding.
Our machine learning system looks at real-time and historical data on usage and weather patterns to forecast demand." On the generation side, solar energy companies, for instance, need to know how much power they will be able to generate on a particular day, since power generation from solar panels are directly dependent on weather patterns and irradiation levels.
"Earlier, generation companies worked with excel sheets on weather patterns and made crude estimates. Now, with machine learning systems applied to solar generation, a company can make these predictions better. As a result, penalties that these companies paid to a grid operator for generating less energy than what they had committed to, have come down by 80%."
After the first year of deployment, penalties came down by a further 30%, he added. In India, Climate Connect works with power generation and distribution companies such as the BSES, Tata Power, GMR, Adani Power and Acme Power. The company is also working with the Delhi and Uttar Pradesh electricity boards and is in talks with government utilities in Chandigarh and Haryana.
In Europe, the start-up works with utilities in Italy, Spain and the Netherlands, and handles a 700MW portfolio. It hopes that the next round of funding will take it to newer geographies. "In the next year, Climate Connect will patent its technology.
We've already applied for patents in India, but want to do this in other jurisdictions as well. We currently manage portfolio of 20GW and we want to get to 300GW in three to five years. We want to move into the US and China, the big energy markets. There is a lot of capacity being added there and, hence, for us, there is a lot of opportunity."