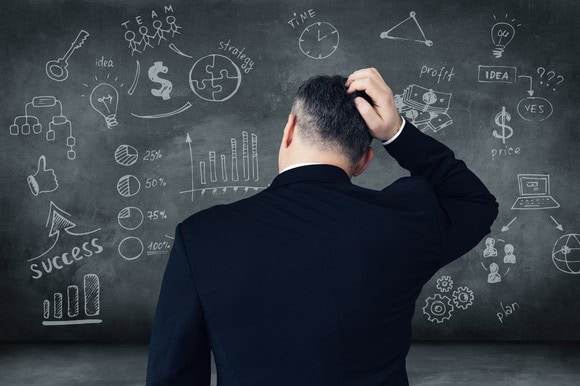 After a blistering response to its IPO that included a 250% gain in its first two months as a publicly-traded company , Roku 's (NASDAQ: ROKU) shares have noticeably cooled this year. Roku's stock currently trades hands at about $50 per share, down year-to-date and trailing the broad market as concerns about its rich valuation overshadow its strong earnings.
CEO Anthony Wood has been aggressive in his attempts to grow the company. Last year, the company signed deals with Philips to include Roku's technology in their smart televisions; in April, the company inked a similar deal with Sanyo. And in March, the company came to an agreement with Samsung that will bring the ad-supported Roku channel to that manufacturer's line of smart televisions.
Now, Roku's back with a new hardware deal — but this one doesn't seem as well thought out.
Roku joins the speaker industry … sort of
Roku recently announced it would bring a new hardware product to market: wireless speakers. According to the company, the devices will sell for $199.99 after Oct. 15 (earlier prices are as low as $149.99) and will include two speakers plus remotes.
However, it appears their value is limited compared to other similar offerings. Although the product takes voice commands like the Google Home and Amazon Echo, the functionality is limited to Roku control. Additionally, the speakers' wireless-connectivity function only works with Roku TVs, which the company admits only account for 25% of the smart TV market.
At first glance, Roku's speakers bring little to the table from a differentiation perspective: their limited wireless connectivity fares poorly when compared to the host of Bluetooth-enabled systems available (although the company notes its product will reduce latency to avoid the dreaded lip-sync delay) with limited smart-speaker functions.
A razor-and-blade model doesn't need new razors
The recent investment thesis for Roku was that the company was transitioning away from a lower-margin hardware-focused company to one that would make its money via monetizing streaming delivery. A simple look into the company's first-quarter financial statements shows how the transition is paying off with higher gross profit margins.
Revenue figures in millions. Data Source: Roku's 10Q.
Although the company has grown total revenue 36% over the prior year, its gross profit is up 62% because all of progress it's made in the higher-margin platform division.
In the last few quarters, the company's player gross profit has decreased, a natural result of its strategy of selling more hardware at lower prices so as to profit later the higher-margin content segment. Last quarter was celebrated as the first where platform revenue exceeded player revenue. Adding a new hardware product seems antithetical to this approach.
Not a game-changer
A further interesting point is that the speakers appear to be Roku-branded products. This is a clear departure from the pattern of its recent deals with Philips and Sanyo, under which Roku outsourced the hardware production process to a third party.
Although it's likely Roku has a white-box agreement with a manufacturer that allows them to outsource the entire process, the company will still have to deal with the same issues of inventory control, defective merchandise, and returns it has with its stand-alone dongles and players.
In the end, it's likely Roku's foray into speakers will have a limited impact on its bottom line, whether positive or negative. But this appears to be an unnecessary distraction from Roku's main plans to grow its ad-based platform revenue.