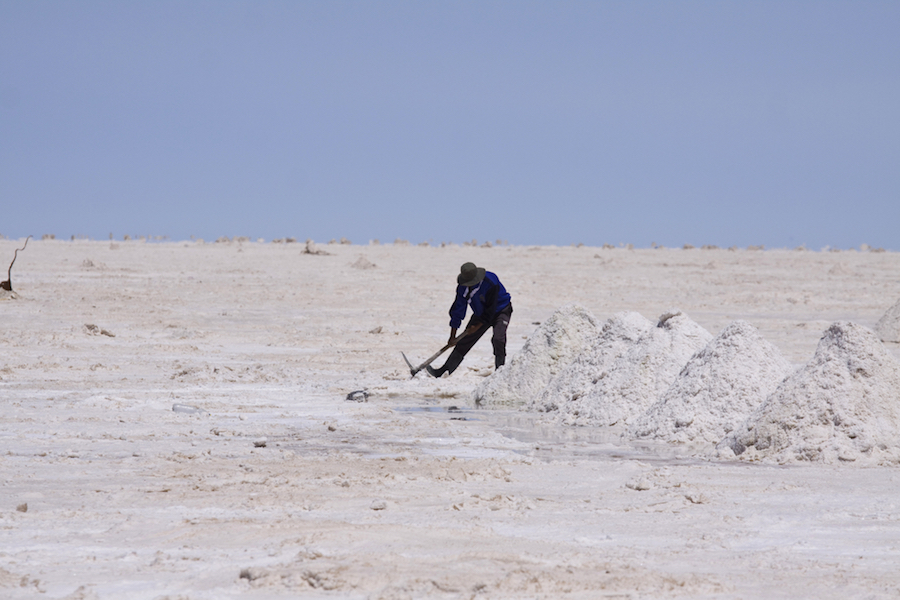 Lithium exploration and development company Bacanora Minerals won't go ahead with a proposed $100 million share sale, citing volatile prices for the battery raw material as the main reason for the u-turn, it said Thursday.
Earlier this week, the company had announced the plan saying it would help it help fund the construction of its 17,500 tonnes-a-year lithium carbonate mine in Sonora, Mexico.
"Challenging market conditions have led us to take the decision not to proceed with the placing at this stage," chief executive Peter Secker said in the statement.
Initially, investors reacted negatively to the news and the company's shares dropped in London from 80p to 67p. The stock ended up closing 4.34% higher to 69.7p.
Bacanora said it will now focus on completing the Front End Engineering Design, while talks are ongoing with several additional parties to find alternative funding.
Sonora's first phase is expected to cost $420 million with a further $40 million needed for working capital. A recent feasibility study assigned the asset a net present value of $1.25-billion and an internal rate of return of 26%.
The company plans to extract lithium from clay, a technology that has not yet been proven at mass scale. Bu that hasn't stopped giants, such as Tesla Motors, from signing an agreement with the company and its partner Rare Earth Minerals that secure supply of lithium hydroxide from the Sonora project to the electric cars and energy storage products company.
In May 2017, Bacanora secured a $11 million investment from Blackrock. It came a few months after inking another long-term supply deal with Japan's Hanwa Corporation, which will see the Tokyo-based trader acquire up to 100% of the output coming from Sonora.
Frequently referred to as "white petroleum," lithium drives much of the modern world, as it has become an irreplaceable component of rechargeable batteries used in high tech devices and electric cars.
Investor are growing increasingly concerned about a wave of new lithium projects sprouting up from Australia to Nevada, which could put pressure on prices. Lithium carbonate, a key ion battery raw material, have climbed almost 40% in the past 12 months on the back of increasing electric car production, according to Benchmark Minerals Intelligence.
Shares in the world's largest producers of lithium, however, have gone the opposite way this year, following double-digit gains in 2017.