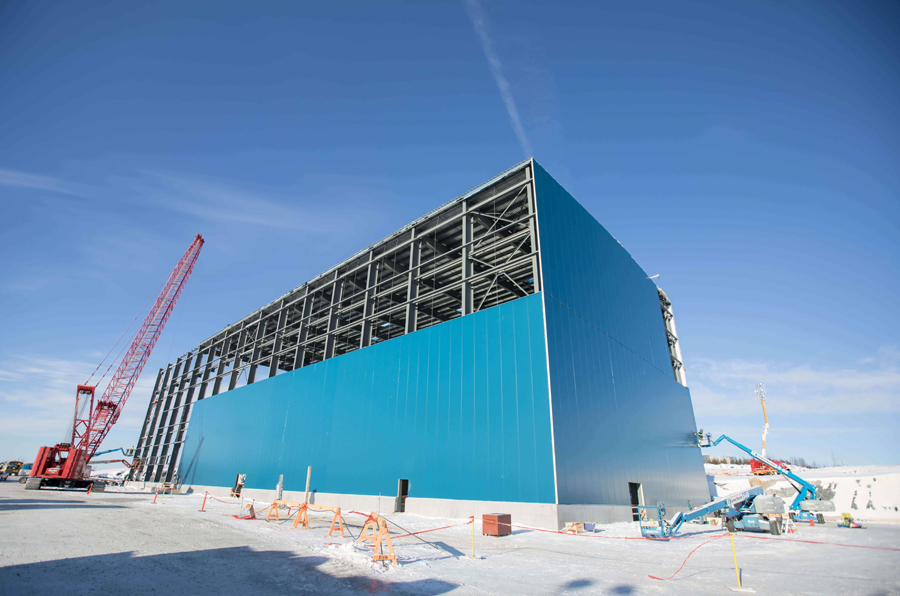 Shares in Canada's Nemaska Lithium swung wildly on Tuesday after the company inked a supply deal with a South Korean battery maker that all but ties up full production from its Quebec project until after 2025.
Nemaska sank more than 5% on US over the counter markets in morning trade, only to bounce higher in Toronto as US markets closed early for July 4 holidays. Near the close of trading in Toronto the Quebec City-based company's shares had gained 3.5% for a market value of US$560m.
Under the agreement with LG Chem, Nemaska will supply on a take-or-pay basis 7,000 tonnes per year of lithium hydroxide produced at its commercial plant in Shawinigan north of Montreal, for an initial 5-year period scheduled to start in October 2020.
Nemaska said it "has now committed or has agreement in principle in place for over 90% of its anticipated 33,000 tonnes/y LCE capacity."
Nemaska is building the Whabouchi hard rock lithium mine in the James Bay region and Shawinigan processing plant for a capital outlay of roughly $620m (up to $825m including working capital and reserves).
In April, the company signed an off-take deal with private equity firm Orion for 14.5% on all lithium hydroxide and lithium carbonate produced at the plant up to a maximum of 5,000 tonnes per year.
That deal came just a week after a $100 billion technology fund controlled by Japan's Softbank bought a 10% stake in Nemaska for $77m on top of an option for 20% of production. Nemaska has also received funding from the Quebec and Canadian governments.
Nemaska is targeting production of 23kt of lithium hydroxide and 11kt of lithium carbonate from the spodumene mine per year.
In its March corporate presentation the company said it can produce lithium carbonate from its plant for $3,403 per tonne and lithium hydroxide for $2,811 making it one of the lowest cost producers anywhere in the world.
Prices have softened this year but at around $19,000 for battery grade carbonate exports and nearly $20,000 for hydroxide last week according to Metal Bulletin data, today Nemaska would have no problem operating Whabouchi profitably.