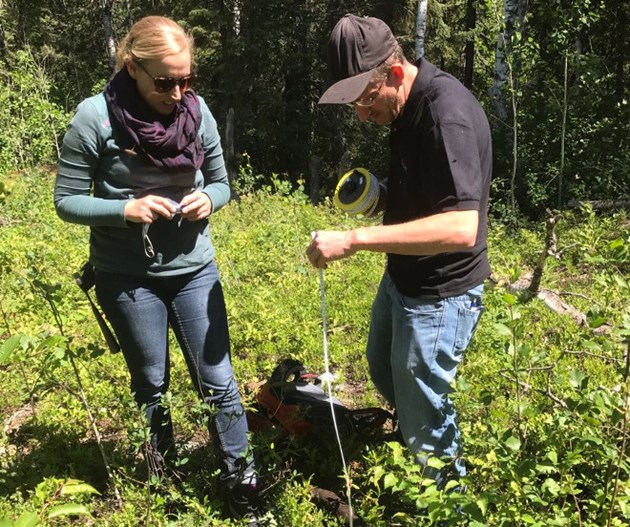 A Vancouver-based lithium explorer working near the north shore of Lake Superior is charged up over its latest resource numbers.
In a June 27 news release, Rock Tech Lithium said it has received a technical report from its consultants on an updated resource estimate on its Georgia Lake lithium property, 145 kilometres northeast of Thunder Bay and just off Highway 11.
Since the last calculation was done in 2012, the company said tonnages have increased by more than 40 per cent with the measured and indicated resource calculations more than doubling.
The measured resources are 1.89 million tonnes of lithium oxide at 1.04 per cent, the indicated resources are 4.68 million tonnes at 1.00 per cent, with the inferred category showing 6.72 million tonnes at 1.16 per cent.
The company believes the lithium-rich pegmatite vein deposit at Georgia Lake has the potential to be a mine.
The new numbers will be included in an upcoming preliminary economic assessment study.
The lithium deposit on the property was discovered in 1955.
Rock Tech, a junior miner focused on lithium and other battery-grade metals, has been working there since 2016.
In that time, they've drilled 175 holes for more than 29,000 metres while also doing a substantial amount of trenching and channel sampling.
In a statement, an "extremely pleased" Rock Tech CEO Martin Stephan said this is the first-ever measured resource estimate for the property.
"The increased resource tonnage and upgraded resource classification bolster our confidence in the future prospects and the economic feasibility of our flagship property. The new lithium-bearing pegmatite discoveries made during the 2016 and 2017 field programs have not even been included in the updated resource estimate and demonstrate the significant upside that still remains at Georgia Lake."