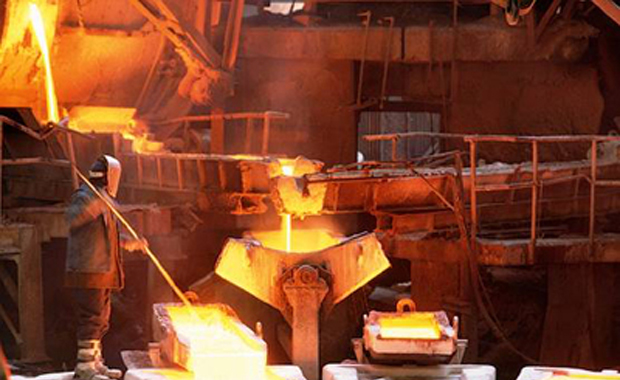 Copper prices were on Friday poised to decline for a second week, pressured by fears that trade conflict between Washington and Beijing would hit demand in China, the top consumer of industrial metals.
Three-month copper on the London Metal Exchange had risen 0.2 percent to $6,800 a tonne by 0348 GMT, while the most-traded copper contract on the Shanghai Futures Exchange was largely unchanged at 51,750 yuan ($7,956.64) a tonne.
For the week, LME copper is down 3.1 percent and prices in Shanghai have dropped 3.3 percent.
Fears of a full-blown trade war with the United States have magnified concerns about China's economic outlook following weaker-than-expected growth data for May.
China's economy is starting to cool under the weight of a multi-year crackdown on riskier lending that is pushing up borrowing costs for companies and consumers, with data pointing to a broad slowdown in activity in May.
"There is downward pressure on copper because of tightening credit," said Meng Jie Wu, copper analyst CRU in Beijing. "Of course a potential trade war between the U.S. and China is going to put more pressure on prices."
* TRADE TENSIONS: U.S. President Donald Trump threatened on Monday to hit $200 billion of Chinese imports with 10 percent tariffs if China retaliates against his previous targeting of $50 billion in imports.
* COPPER STOCKS: The cancellation of 14,225 tonnes of copper in LME-registered warehouses pushed on-warrant stocks available to the market down to 252,375 tonnes. However, this is still up around 20,000 tonnes from the start of June, signalling good supply. MCUSTX-TOTAL
* COPPER PRODUCTION: The global refined copper market had a surplus of 55,000 tonnes in March and 87,000 tonnes in February, the International Copper Study Group said. Chinese data, meanwhile, showed refined copper output rose 15.5 percent in May from a year earlier.
* CHINA ECONOMY: In a bid to keep growth steady, China will use targeted cuts in banks' reserve requirement ratios and other policy tools to boost credit support for small firms, state radio quoted a cabinet meeting as saying.
* PHILIPPINES: A government panel cleared 23 of 27 Philippine mines that were assessed for compliance with state regulations, easing uncertainty about potential supply disruptions at the world's No. 2 nickel ore supplier.