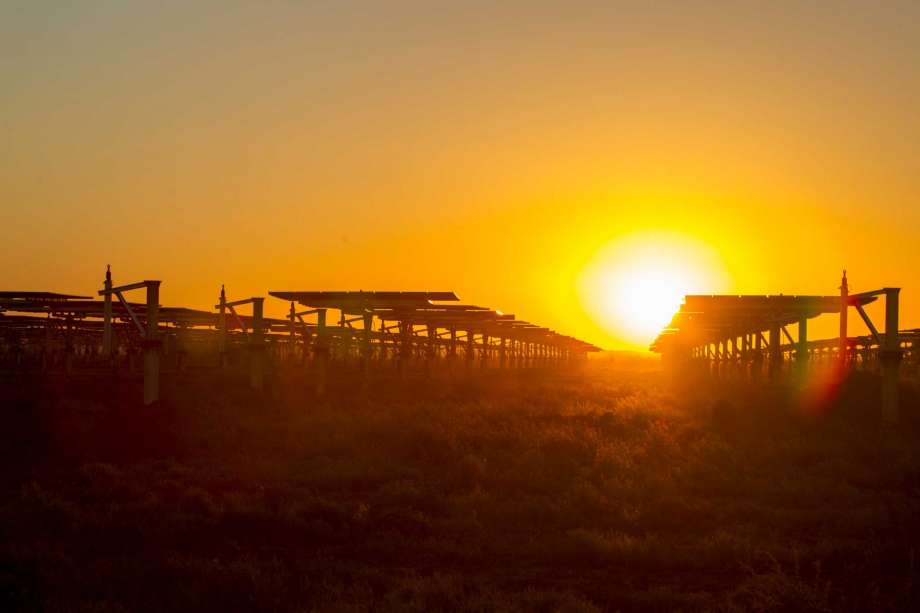 Texas' largest solar farm will soon have a big battery to go with it.
FlexGen, an advance battery maker headquartered in Los Angeles, will supply a grid-scale battery to Vistra Energy's Upton 2 solar farm in West Texas that is capable of storing enough electricity to provide 10 megawatts an hour for more than four hours. One megawatt can power 200 Texas homes in the summer.
The Upton 2 solar farm, which has a generating capacity of 180 megawatts, went online June 1 and is the largest in the state.
The battery system will be housed in 40 shipping container-sized boxes on the site, where work has been going on since May, said FlexGen CEO Josh Prueher. The battery is expected to be online by the end of 2018.
Prueher declined to disclose the cost of the energy storage system, but said it is in the tens of millions of dollars. FlexGen has worked on similar battery systems with the military and oil and gas industry for years.
The combination of renewable resources and batteries is not the first in the state. In Ector and Winkler counties, Duke Energy's Notrees wind farm is hooked into a 36 megawatt battery system developed by Younicos. The system has been online since 2012 when it was built with lead-acid batteries, and was recently upgraded in December to lithium-ion batteries.
At least six storage project are operating in Texas, according to the Electric Reliability Council of Texas or ERCOT, which oversees Texas' grid supplying 90 percent of its population.