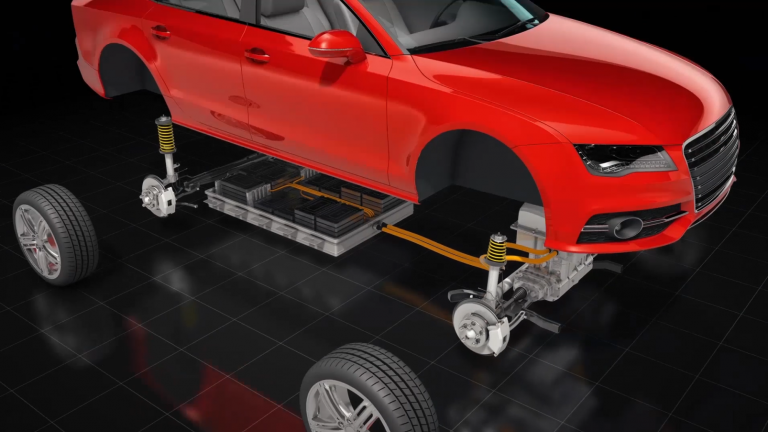 Israeli cybersecurity products and superfast charging for EV batteries are among sectors that attracted major dollars in May 2018.
Targeted cyber-intelligence software provider KELA Group of Tel Aviv announced a $50 million equity investment from San Francisco-based Vector Capital in May 2018. KELA was founded in 2009 by Unit 8200 veterans Nir Barak, Yigal Naveh and Eran Shtauber to build solutions helping international enterprises and governmental agencies to track Darknet threats.
Also during May, Alibaba Group Holding led a $26.4 million Series B round for Tel Aviv-based data SQream Technologies with the participation of Hanaco Venture Capital, Sistema.vc, World Trade Ventures, Paradiso Ventures, Glory Ventures, and Silvertech Ventures.
BP Ventures invested $20 million in ultra-fast charging battery developer StoreDot of Herzliya Pituah. StoreDot's Innovative battery technology aims to charge electric vehicles in five minutes.
A different Israeli electric-car charging technology being developed by Chakratec of Lod raised $4.4 million dollars in a fourth funding round, from Israel's iArgento Group and Singapore's Goldbell, toward three pilot projects in Europe.
In other funding news this month, Israeli sports global media publishing platform Minute Media raised $17 million in a Series F funding round that includes new investors Goldman Sachs, La Maison, Vintage Investment Partners, Remagine Ventures and Kreos Capital, and its existing investors Battery Ventures, Dawn Capital, Gemini Israel Ventures, North Base Media, ProSieben and Qumra Capital. This brings Minute Media's total funding to $77 million.
Tailor Brands of Tel Aviv completed its third financing round with an investment of $15.5 million. The round was led by Pitango's Growth Fund and the British Armat Fund. Tailor Brands automatically generates business logos and entire branding campaigns.
SafeBreach cybersecurity startup in Tel Aviv closed a $15 million financing round led by Draper Nexus with participation from PayPal and existing investors Sequoia Capital, Deutsche Telekom Capital Partners and HPE Pathfinder.
Medical device company 3NT Medical of Rosh Ha'ayin closed a major portion of its $15 million financing round from Japan's Hoya Corporation. 3NT makes single-use endoscopes and therapeutic devices including the upcoming Sinusway platform to treat ear, nose and throat (ENT) disorders.
Nanit raised $14 million in Series B financing led by new investorJerusalem Venture Partners (JVP) with participation from existing investors Upfront Ventures RRE Ventures, Vulcan Capital and Vaal Investment Partners. With offices in Ramat Gan, Israel and New York, Nanit uses computer vision technology to help parents with their baby's sleep development.
Indeni of Tel Aviv and San Francisco raised $14 million from RTP, State of Mind Ventures, Caremi Partners and existing investor Sequoia Capital. IT teams use Indeni's crowdsourced platform to automate repetitive network and security tasks.
Cyber insurance company At-Bay raised $13 million in a Series A round co-led by Keith Rabois of Khosla Ventures, Yoni Cheifetz of Lightspeed, and Check Point cofounder Shlomo Kramer.
Sckipio Technologies of Ramat Gan, maker of Gfast chipsets, raised $10 million from MegaChips, Intel Capital, Pitango Venture Partners, Genesis Partners, Gemini Israel Ventures, Amiti Ventures, Aviv Ventures, CIRTech Fund and Axess Ventures to support the global rollout of Gfast with tier-1 service providers.
Ashkelon-based agtech company Rootility closed a $10 million Series C round led by ADM Capital's Cibus Fund and with the participation of existing investors GreenSoil Investments and Middleland Capital.
New York City and Tel Aviv based Localize.city, a website that uses artificial intelligence to provide insights about specific New York neighborhoods to home buyers and renters, completed a Series A financing round of $8 million led by Avigdor Willenz and Zvi Limon.
Social music startup MUGO made a $7 million investment deal with Mexico's TV Azteca, one of the world's two largest television producers of Spanish language programming. The company aims to launch the application in Europe and the United States.
Genomic analysis developer Genoox closed a $6 million financing round led by Triventures with the participation of previous investors Inimiti Capital and Glilot Capital Partners.
Jerusalem-based BrainQ Technologies, which is developing AI-powered technologies to treat neurological disorders, won $5.3 million in investments from Qure Ventures, OurCrowd.com, Norma Investments, IT-Farm, and other strategic angel investors such as Valtech Cardio CEO Amir Gross.
Tel Aviv-based Vulcan Cyber received $4 million in seed funding from YL Ventures with participation from additional cybersecurity investors.
Lending Express of Tel Aviv, San Francisco and New York City, an AI-powered business loan marketplace with more than 55,000 customers in the US and Australia, secured $2.7 million in seed financing.
Sports fan engagement startup Quarterback raised $2.5 million in seed funding led by Bitkraft Esports Ventures with the participation of Crest Capital Ventures, Deep Space Ventures, UpWest Labs and other angel investors.
Future Meat Technologies of Jerusalem raised $2.2 million in a seed investment round co-led by Tyson Ventures, the venture capital arm of Tyson Foods, to advance a distributive manufacturing platform for producing cost-efficient, non-GMO "clean meat" from animal cells. Other investors were the Neto Group, S2G Ventures of Chicago, BitsXBites of China and Agrinnovation, an Israeli investment fund founded by Yissum, the technology-transfer company of the Hebrew University.
Cybersecurity company Protego of Jerusalem and Baltimore raised $2 million in seed funding from Ron Gula of Gula Tech Adventures, Glilot Capital Partners, and the MetroSITE Group of security industry pioneers.
Haifa-based startup IntSite raised $1.35 million in a pre-seed round from Terra Venture Partners and the Israeli Innovation Authority to develop a machine-vision system that alerts crane operators to risks in their work environment.