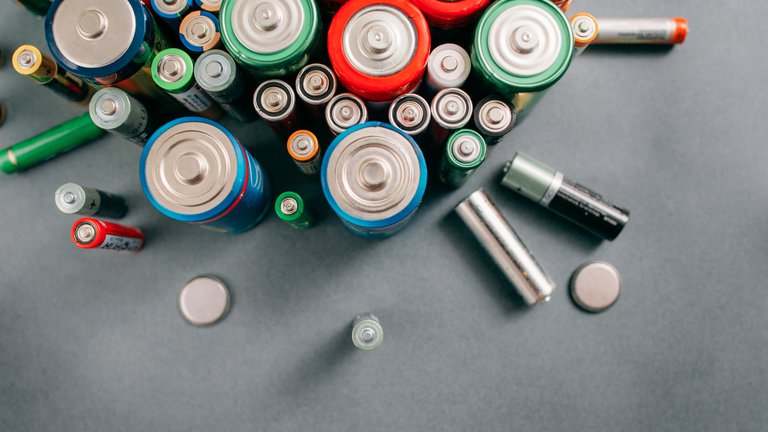 Protean Energy Ltd  has shipped its first V-KOR vanadium redox flow battery to Perth to begin trials, which it expects will to translate to commercial orders for the V-KOR system from Australian clients.
The V-KOR battery technology is a proprietary vanadium redox flow battery energy storage system (VRFB-ESS) that was developed in response to the growing demand for more efficient renewable energy storage solutions. V-KOR offers a rechargeable flow battery with the ability to store high levels of energy for longer and with a greater life expectancy than existing battery solutions.
The technology is jointly owned by Protean (50%) and KOSDAQ-listed DST Co Ltd (50%). V-KOR is underpinned by 15 granted patents and has received grant funding of approximately $120,000 from the Korean government for the development and testing of the V-KOR range of batteries in Australia.
POW announced that a 25kW (100kWh) V- KOR vanadium redox flow battery has arrived at OzLinc Industries' industrial manufacturing site in O'Connor Perth for deployment in a four-month trial. OzLinc is a supplier of pipe, fittings, flanges, valves and hosing to the Australian marine, industrial and resources sectors.
The V-KOR trial battery consists of two electrolyte tanks, two battery stacks of 12.5kW, one 25kW inverter, associated electrolyte pumps and a power management system. The battery is housed in a 20-foot container, oversized to allow for ease of inspection during the trial period.
Here are the VRFB ESS contained components: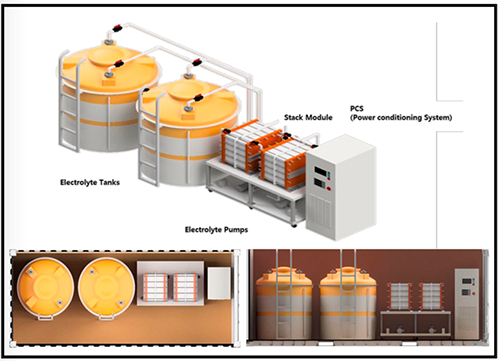 The battery will collect representative operating data, demonstrate charging operation using both grid and solar supply and demonstrate automatic system power stabilisation characteristics given a fluctuating solar supply.
However it is an early stage of this company's development and if considering this stock for your portfolio you should take all public information into account and seek professional financial advice.
POW Chairman Bevan Tarratt said, "This trial is about demonstrating the operation of a vanadium redox flow battery to potential Australian clients. We anticipate that the trial will translate to commercial orders for the V-KOR system. Protean is strategically positioned in the rapidly expanding energy storage market with the V-KOR battery technology and the Daejon Vanadium Project".
The Daejon Vanadium Project is a multi‐mineral project in South Korea that POW is developing through its 50% holding in Stonehenge Korea Limited (SHK)