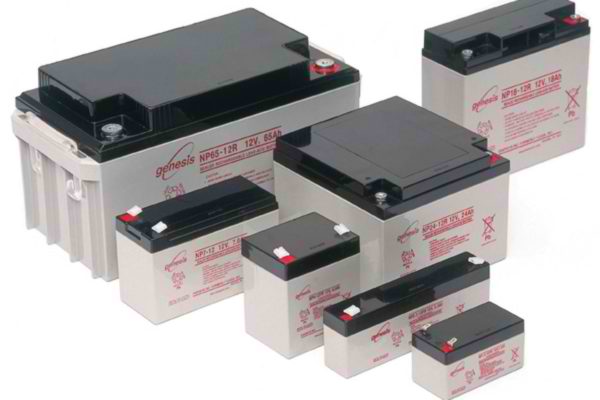 Clean Technology hub, a pioneering hub for research, development, demonstration and incubation of clean energy technologies in Africa said approximately 110,000 tons of used lead acid batteries (ULABs) are generated in Nigeria annually from the automotive and renewable energy sectors with only 13% of this amount recycled.
The organisation raised further concern that the ULABs is mostly in informal shelters located in residential areas which leads to high cases of lead pollution.
The Organisation made this know in a workshop held with stakeholders which focused on Nigeria's renewable energy sector, and how to properly manage used lead-acid batters (ULABs) which are used for energy storage.
The workshop is also geared towards ensuring that non-governmental organizations and policymakers address the growing concern on poor management of used lead-acid batteries which has harmful effects on the environment and public health.
"There is a mini-grid revolution about to take off in Nigeria, such as the World Bank and the Rural Electrification Agency $350m project as well as other investments into the sector.
This means that there will be more batteries. As such, it is imperative for the sector to create a battery management framework that will feed into government policy on used battery disposal, create investment opportunities and tackle a growing problem before it gets severe," Ifeoma Malo, the Chief Executive Officer of Clean Technology Hub,said in a statement made available to BusinessDay.
Terseer Ugboh of the Recycling and Economic Development Initiative of Nigeria (REDIN), a clean energy-focused NGO said in the statement that the issue of ULAB management has been their focus for the past four years with several workshops and trainings on how to decide the best possible ways for its management in Nigeria.
Although the current focus is on secondary batteries which are rechargeable such as lead-acid batteries, they hope to extend the focus to primary batteries such as alkaline batteries, mercury batteries and zinc-carbon batteries.
"In the course of our work, we have decided to champion an Extended Producer Responsibility (EPR) program in
Nigeria to set the template for how renewable energy companies and other companies across the country including importers of batteries and recyclers should manage used batteries. It will work with international best practices using the standard benchmarks accepted globally," Ugbo said.
An expert on used-battery management, Gilbert Adie added that proper management of ULABs can create investment opportunities with the price of lead globally going for as high as $2200 per ton.
He also suggested a benchmark assessment tool for ULAB management with focus on areas such as assessing best practices for the collection of ULABs and ensuring battery recycling plants are located only in industrial areas.
There is currently only one recognized battery recycling facility in Nigeria run by Ibeto Group and based in Nnewi, Anambra State.
There is also no specific policy for battery recycling in Nigeria at the moment. However, guidelines such as the National Environmental Base Metals, Iron and Steel Manufacturing and Recycling Regulation (2011), National Environmental Vehicle and Miscellaneous Assembly Regulations (2012) are applicable to ULAB management.
The statement further expressed optimism that these existing regulations together with the guidelines of the Alliance will provide a basis for the enactment of a proper policy with the Ministry of Environment on battery recycling as well as the domestication of the Basel Convention on Trans-boundary Movement of Hazardous Waste.